As private schools continue to make their mark across the country the Linden School of Excellence is to relocate from its rented premises to a $120M school.
Established over two years ago, the private secondary school is currently housed at the former Shopping Plaza on Republic Avenue, a space that had been occupied by a popular cloth store. Although the current classrooms can by no means be termed cramped with an average of 17 students per class, the new facility is expected to further enhance the school's ability to offer a balanced education; one that includes more extra-curricular activities.
Principal Marlon Pearson told Stabroek News that the school is to be located in Amelia's Ward, near the Bag Factory and the former bond. He said it can accommodate 600 students and will boast two lawn tennis courts, indoor cricket facilities such as a batting machine, an indoor Olympic sized swimming pool, a digital library, a science laboratory, a computer centre, indoor basketball court, a 200-student dormitory, a kitchen, café, laundry room, library, auditorium and cookery.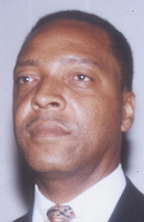 Nutritionist Dr Joseph Haynes, founder of the school said he is hopeful that it will open in time for the September term while construction continues. The completion date is expected to be one year after construction begins.
The school is registered at the Ministry of Education and opened its doors on September 17, 2006. It has experienced its fair share of beginners' hiccups from staff changes to administrative challenges which saw its motto: 'Integrity, Capability and Success' tried more than once.  Nevertheless "There is only one School of Excellence in Linden," Pearson said, adding that a former consultant was using documentation with the school's name, when corresponding with the public. This newspaper understands that the consultant operates a private school and undertook administrative duties at the Linden school but left last term. Pearson said this also saw some students and staff making a similar move.
"It impacted negatively… and we really had to present a strong case to our parents to say this is what it is," he said, adding that the school had to "reassure parents and students that the school is here to stay." At the time there were 129 enrolled students though only 74 were attending classes while some had paid tuition but had been registered.
Currently 78 students attend classes and the school's first batch of students will be writing the Caribbean Examinations Council (CXC) exams this year.
The school opened its doors with 16 students: five girls and 11 boys and seven teachers which progressed to 15. Pearson said administrative differences had led to the withdrawal of services. Neither the consultant nor the staff had been dismissed and soon after some teachers left eight others were hired.
In putting forward a case about why parents should enrol their children at the school Pearson said it provides a well-rounded education. He said in addition to co-curricular activities like sport; the school roster includes music education, will boast a computer centre with 16 computers and provide free internet service. He said it will also have an established library.
Pearson, who hails from the Essequibo Coast, has 15-plus years of teaching experience having begun his teaching career in Region Two and continued in the mining town. His last public school experience was at the Christianburg Multilateral School before he accepted an offer at the School of Excellence. However, Pearson said he was also a member of the board before accepting employment as its principal.
The school charges a fee of $35,000 per term, with three terms making up the academic year. Currently it hosts a remedial programme with 23 students enrolled, which is held at no additional cost.
A decision was taken early on to hold the programme as it was observed that many students were performing below their grade level. Most of the students in the programme are from the first and second forms. There are a few from the third form.
The principal said all the pupils recently enrolled met the required 80% mark on the school's entrance exam. Pearson said the school will not pursue a policy of accepting students who score below the mark. Each student is encouraged to attain the 55% pass mark and their performance is expected to show steady improvement at weekly assessments and term exams. Students who maintain a 75% pass mark and excel at sport or music will be given a full or partial scholarship at an overseas university, Pearson said.
Meanwhile, Dr Haynes told Stabroek News that a lot of momentum was lost because the programme was not carried out early on. "I would have been more proud had we not had the setbacks (with the consultant)" he said. Haynes also began construction of a $50M multi-purpose Therapeutic Spa and Recreational facility at the waterfront.
The project is currently stalled, due to a constructor's error that saw portions of the early structure being dismantled at a cost of millions to the investor. The project is expected to resume soon.
Around the Web