"I'm innocent of this charge," stated Shawn Smith who is accused of the murder of a 64-year-old-pensioner at his South Ruimveldt home two weeks ago.
Twenty-seven-year-old Smith, also called Bolo, of 345 Alberttown was not required to plead to the indictable charge of murder.
It is alleged that between January 18 and 19 this year, Smith murdered Hector Fitzroy Marshall.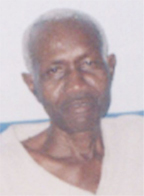 However, Smith stated that he did not murder Marshall. He said that he had been charged recently for another murder in Duncan Street, but  he was exonerated of the charge when one of the key witnesses told the court that he was not the person who was seen committing the murder. Smith went on to say that since then the police have been targeting him.
Meanwhile, Prosecutor Sherwin Mathews requested that Smith tell the court his previous address prior to this case, since according to him, Smith had lived a few houses away from Marshall's home.
Smith then stated that he had lived at Lot 368 South Ruimveldt but Mathews informed the court that Smith had given the police an address on Grove Public Road.
The magistrate subsequently ordered that Smith be remanded to prison and that he appear again in court on February 20.
This newspaper had reported recently that Marshall was found dead on January 19,  bound and gagged in his South Ruim-veldt Gardens home.
The body of Marshall, a former senior public servant of Powis Close, South Ruimveldt Gardens, was discovered by his neighbour's son around 7.10 am last Monday.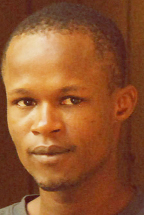 Aubrey Jordan, the man's neighbour, told Stabroek News that his family shared a close relationship with Marshall and he would spend a lot of time at the family's home.
Jordan's wife Bernadette Todd said that every morning when she left for work around 7 am, she would call for Marshall and he would respond from where he would normally sit on the verandah. That  morning when she called she got no response and when she looked up he was not sitting in his usual spot.
She decided to send her 11-year-old son Jason to check on Marshall. The child came back and reported that he had seen Marshall gagged, his feet and hands bound and lying in a bed that he did not usually sleep in.
She then decided to check herself and found the man dead and the house ransacked. However she could not say what was missing.
The police were called in and the body subsequently removed. Todd said that she was shocked to make the discovery and did not understand who would have done such a thing to Marshall. The couple described the man as a fellow who never had problems with any of his neighbours.
Jordan said the man was close to his family. Since he lived alone they paid special attention to him and would cook meals for him. Jordan said he had known Marshall for about 30 years; the time he lived in the community.
Other neighbours to whom Stabroek News spoke had said they did not notice anything suspicious the previous night, but surmised that robbery was the motive for the murder.
A post-mortem report that was conducted on Marshall some days after his death had stated that he was manually strangled.
Around the Web