The police are hunting for a man who allegedly gave photo albums containing cocaine to a female Delta Airlines passenger and subsequently disappeared.
They have issued an arrest warrant for 31-year-old Rawle Drepaul, whose last known address is Lot 2737 North Ruimveldt Housing Scheme, Georgetown. He is wanted for trafficking in narcotics at the Cheddi Jagan International Airport on January 25, 2009.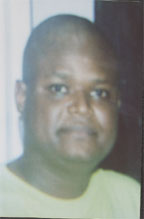 Drepaul is wanted in connection with the incident on Sunday where an outgoing female passenger of Delta Airlines was found with a quantity of cocaine, at the airport. The woman had a total of 1kg 235 grammes of the drug in her checked luggage and hand piece. She was arrested and brought to Georgetown where investigations are ongoing.
According to the police, Drepaul is medium built and has black hair.
Anyone with information that may lead to his arrest is asked to contact the police on telephone numbers 225-6411, 225-2700, 226-2870, 225-1111, 226-2917, 911 or the nearest police station.
Around the Web