A businesswoman and her former employee, who were charged over the murder of the woman's father, had the case against them discharged on Wednesday after the magistrate ruled that no evidence was led to commit them to stand trial.

Terry Lewton, 38, of Vergenoegen, East Bank Essequibo (EBE) and Bibi Nazeela Habiboodean, 42, of Ruby, EBE had been charged with the murder of Habiboodean, a businessman, at Ruby. It had been alleged that on February 15 last year, at Ruby, Lewton murdered Habiboodean while it was alleged that on the said date at Ruby, Bibi Nazeela Habiboodean did counsel, procure and command the said Terry Lewton to commit the said offence.
The duo had appeared at the Vreed-en-Hoop Magistrate's Court before Magistrate Fazil Azeez and had been remanded to prison while the Preliminary Inquiry was conducted. On Wednesday, at the said court, the Magistrate discharged the case against them and said that no evidence was led to commit them to stand trial in the High Court.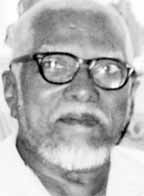 Habiboodean, a 76-year-old businessman died in the hospital after being severely beaten by an assailant at his home in February last year.
A relative had told Stabroek News at the time that nothing was taken from the home and neither was it ransacked and the incident occurred reportedly because of a family feud.
Around the Web