… as complainant declines to testify
Four men who were accused of attempting to murder another man, had their case dismissed shortly after the complainant refused to give evidence against them when they appeared before Acting Chief Magistrate Melissa Robertson at the Georgetown Magistrate's Court.
Kevin Laroc, 30, of Lot 6 Shirley Field-Ridley Housing Scheme, Oswald Jardin, 37, of North Ruimveldt, Jermain Fingall, 32, of Guyhoc Park and Damion Yearwood, 26, of Lamaha Park, were not required to plead to the indictable charge of attempted murder.
It was alleged that on January 27, Laroc, Jardin, Fingall and Yearwood attempted to murder Irwin Whittington.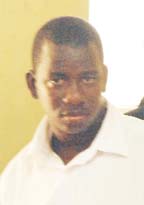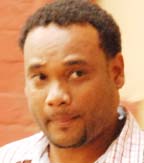 Whittington stated that he was standing on the road with his girlfriend when Laroc started interfering with her. He said that he told Jardin to tell Laroc to stop troubling his girlfriend but Laroc refused to heed him. Whittington further said that shortly after an argument ensued between himself, Jardin and Laroc who stabbed him in the abdomen. "Although de knife de went in meh belly, deh still continued to pelt me with glass bottles."  He said that a fight broke out between his girlfriend and one of the men and as he was trying to defend himself and his girlfriend, the four men continued to rain blows about his body.
However, Whittington told the court that he did not wish to proceed with the case and he declined to give evidence against the men.
The magistrate then dismissed the case and ordered that the four men each pay $25,000 court costs.
Around the Web