Doctors yesterday successfully performed a second kidney transplant here and up to press time the 47-year-old recipient and his daughter who donated the kidney were recovering in the Intensive Care Unit (ICU) of the Georgetown Public Hospital (GPHC).
Winston George, a former army major, who received a kidney from his daughter Melissa, was the second person to have a kidney transplant here in the last seven months.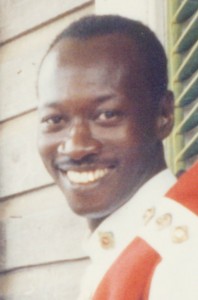 The operation, which was led by US transplant surgeon Dr Rahul Jindal, commenced at around 8 am yesterday and was completed around 1.30 pm.
According to Minister of Health Dr Leslie Ramsammy the surgery was "successful" and it was completed in less time than the first as the doctors were more familiar with the local staff and the operating theatre.
Dr Ramsammy said last evening George's new kidney was already working and all seems to be going as expected.
"But both of them will be monitored overnight but so far it has been very successful," the minister said.
He said the operation was done in collaboration with local nurses and a doctor and he described it as "team work" between local and foreign health workers.
At the hospital many anxious relatives of the two, including George's wife, Loraine and his children, waited outside the operating theatre until the operation was completed and even hours after some were still at the institution. The man's mother, Yveonne George and siblings were also among the many who waited. Prayers were offered up and they all leaned on each other for support as they hoped for success.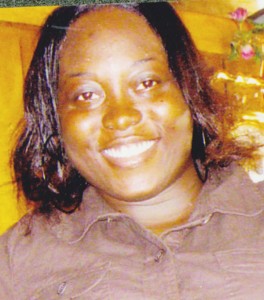 The wife and mother of the two patients appeared to be a pillar of strength as she waited for the completion of the surgery sitting among her children. She and her mother-in-law were allowed to the see the two late last evening and reported that they were well. The mother described her daughter Melissa as a very strong young woman who took it upon herself to offer her ailing father one of her kidneys. She described her husband as one who was always there for his children and as such it came as no surprise that his daughter would make such a decision. "He was always there for his children, he is a very good father," the woman said.
"I am very glad that it is over, at least my children will see their father live a longer life, that is what he always wanted and God answered his prayers," the woman said last evening.
George was diagnosed with renal failure in 2000 when he became ill with high blood pressure.
He was told he would die soon if he did not seek immediate medical treatment.
Major General (retired) Joe Singh was the head of the army at that time and he immediately ordered that the army's helicopter fly the sick major out to Barbados. The major and his wife spent six months in Barbados where he was treated at the Queen Elizabeth Hospital and he was placed on peritoneal dialysis.
He returned to Guyana and resumed duties as head of the army's agriculture unit and according to the source he was functioning very well as once he had his dialysis all was well.
However, shortly after Singh retired George was retired from the army as medically unfit.
"That really depressed him because he was in the army since he was 17 years old and he was fit to work and they retired him. It really depressed him but God knows best," a family member had told Stabroek News last week.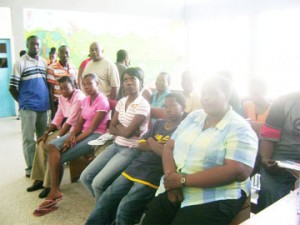 He was on peritoneal dialysis since 2000 but was told that after a period of ten years he would have to have a kidney transplant.
However, last year the man because very sick, suffering from stomach pains and vomiting constantly. He had to be placed on the haemofiltration dialysis, but yet he was in and out of the Georgetown Hospital, where he had joined the kidney clinic. It was while at the clinic he met with the foreign team and was later identified as a likely candidate.
Meanwhile, Dr Ramsammy told Stabroek News that the foreign team saw some 23 persons during the kidney clinic that was held on Saturday and four of those persons were identified for kidney transplants.
However, he said it does not mean that the transplant will be done as those persons would have to find persons with compatible kidneys who are willing to donate them. He said at least one of them will be listed for the next transplant to be done in the next three months.
The overseas medical team that performed the operation included the Indian-born Dr Jindal of Brookdale University Hospital; Dr Edward Falta, Transplant Surgeon of the Walter Reed Army Medical Center (WRAMC), Washington; Dr Melenie Guerero, Pulmonary Care Physician; Laura Owens Transplant Coordinator, and Dr Arthur L. Womble attached to the Athens-Limestone Hospital, Athens, Alabama.
Around the Web