Winston George, who had a kidney transplant on Sunday, was conscious yesterday and according to his wife he gave her "a wave and a high five" as he lay in the Intensive Care Unit (ICU) of the Georgetown Public Hospital Corporation yesterday; his donor was also doing well.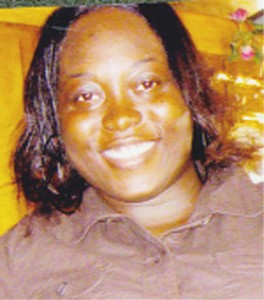 Wife and mother of the receiver and donor respectively Loraine George yesterday told Stabroek News that while George did not speak to her, as he had on an oxygen mask, he appeared upbeat and his other relatives also reported that he waved his hands at them.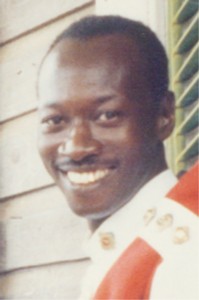 His daughter, Melissa who donated the kidney, was conscious since Sunday hours after the operation and her mother said she was also doing very well.
George, an ex-army major, was diagnosed with renal failure since in 2000 and on Sunday he became the second person in the history of Guyana to receive a kidney transplant. The first transplant was done seven months ago and Sunday's operation on the 47-year-old man was done in record time since the foreign doctors were more familiar with the local operating theatre.
George, who served the army for 17 years before he was sent off as medically unfit, was placed on peritoneal dialysis since 2000 but was told that after a period of ten years he would have to have a kidney transplant.
However, last year the man because very sick, suffering from stomach pains and vomiting constantly. He had to be placed on the haemofiltration dialysis, but yet he was in and out of the Georgetown Hospital, where he had joined the kidney clinic. It was while at the clinic he met with the foreign team and was later identified as a likely candidate.
The operation, which was led by US transplant surgeon Dr Rahul Jindal, commenced at around 8 am on Sunday and was completed around 1.30 pm.
The overseas medical team that performed the operation included the Indian-born Dr Jindal of Brookdale University Hospital; Dr Edward Falta, Transplant Surgeon of the Walter Reed Army Medical Center (WRAMC), Washington; Dr Melenie Guerero, Pulmonary Care Physician; Laura Owens Transplant Coordinator, and Dr Arthur L. Womble attached to the Athens-Limestone Hospital, Athens, Alabama.
Around the Web