A 48-year-old man yesterday pleaded not guilty to the charge of obtaining money with intent to defraud when he appeared before Acting Chief Magistrate Melissa Robertson.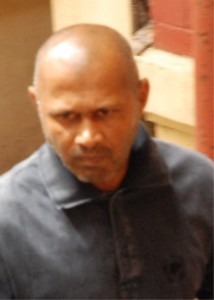 It was alleged that between May 1 and 31, 2008 at Mahaicony, Onka Barrat of 1596 Tuschen, with intent to defraud, obtained from Bhelai Khamoo the sum of $546,000 under false pretence.
According to attorney-at-law Adrian Thompson who represented Barrat, the two had a deal where Barrat had agreed to take Khamoo to St. Lucia to get him a passport.
According to Thompson, his client at no time tried to defraud the virtual complainant but the deal just never materialised. As a result, Barrat decided to repay Khamoo since he wanted no further issues.
The attorney asked that the case be dismissed since his client had already repaid $150,000 to the virtual complainant and also had the outstanding $396,000 in the courtroom to repay.
The balance was handed over to Khamoo who checked it and said it was correct and he would not offer any evidence against Barrat
Barrat was ordered to sign a bond to keep the peace for two years and to pay $20,000 court costs.
Around the Web