The man charged with murdering businessman Mark Anthony Gill in 2005 and the woman accused of assisting him after the murder were both committed to stand trial when the matter was called at the Vreed-en-Hoop Magis-trate's Court yesterday.
Ramnauth Doobay called 'Rahul' or 'Vishal' was charged with murder while Bibi Ariefa Manzoor was charged with being an accessory after the fact to the same offence.
It is alleged that between July 7 and 8, 2005, Doobay murdered Mark Anthony Gill while Manzoor allegedly received, relieved, comforted and assisted Doobay, after July 8, 2005 and beyond.  According to reports, Gill called 'Markie', who was the manager of Big Gill Fashions in Water Street, was found dead in a pool of blood in his bedroom around 8 am on July 8, 2005. His body bore several chops with a gaping one almost resulting in his neck being severed.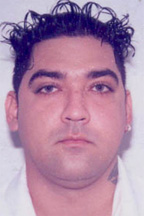 After Gill's murder, the two accused could not be found and they were listed as suspects. They were nabbed in Suriname after wanted bulletins were issued for them through Interpol and they appeared before the court in September, 2005 and were remanded to prison.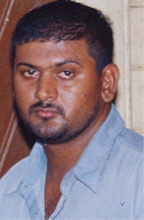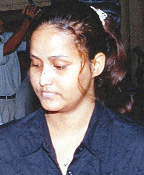 Yesterday, Magistrate Fazil Azeez informed them that a sufficient case had been made out against them and committed them to stand trial for the offences in the High Court.
Doobay was taken back to prison while Manzoor is out on $250,000 bail.
Around the Web