Lindeners rarely see the effect of big budgets and are instead left every year wondering about jobs, access to good healthcare and clean water and a failing infrastructure, PNCR-1G parliamentarian Vanessa Kissoon charged last week as the budget debate neared a close.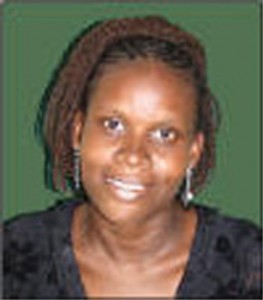 The woes of the community are great but not unknown to government, Kissoon said, as she rapped Prime Minister Sam Hinds on what she termed his lack of action on behalf of the region he represents on the other side of the House.
She asserted that the problems plaguing Linden are real and visible and therefore, they ought to be addressed beginning with an immediate look into the community's health services and the condition of the drinking water; water which she described as "mauby looking".
Kissoon rolled out a list of problems facing the region during a brief and impassioned speech, even urging the Speaker of the House, Ralph Ramkarran at one time to accompany her on a trip to Linden to see first-hand what she was lamenting about, to which he replied, "Name the date honourable member".
But as she spoke, and pleaded for Linden to be treated fairly speakers on the government benches repeatedly voiced "Linden has a budget, ask (Regional Chairman Mortimer) Mingo".
Kissoon even fired back at one time, leaning closer to the microphone and calling on PPP/C MP Gail Teixeira to refrain from commenting because "you talk too much".
The people of Linden do not feel included in anything relating to the budget, Kissoon charged, questioning when were residents ever consulted and asked about their problems. Her analysis on the budget was largely hinged on the view that "it is full of mere promises". Kissoon said that young people in Linden and across the country are in need of jobs and training, but that no such provisions had been outlined in the national budget presented by Finance Minister, Dr. Ashni Singh.
Wisely
But Minister of Local Government and Regional Development, Kellawan Lall defended the budget contending that it makes provisions for every region which will translate into assistance for all. However, he said that the government does not have unlimited resources so the provisions are made wisely.
Lall declared that the presentations coming from the opposition benches appeared to be in disarray, adding that the main rebuttal which opened the debate on Monday last week was disappointing since "we were all expecting something of a higher standard".
However, he called the rebuttal by PNCR-1G MP and former PNCR Chairman, Winston Murray "strong" saying that Murray also delivers at that level. But according to him, no alternatives came from the opposition benches.
As it relates to healthcare in Region Ten, Kissoon said, that the region is still awaiting the completion of the state-of-the-art hospital, adding that it is imperative for government to fully staff the institution and also provide adequate security for the staff.
Kissoon reminded the house that it was only last year that a nurse had been attacked and sexually assaulted at the Wismar hospital. According to her, government has failed to look into the needs of the nurse affected.
She said too, that the Wismar hospital has been reduced to a clinic saying that doctors are not even assigned there anymore. She said that the hospital is now caring for those diagnosed with long-term illnesses.
According to Kissoon, contracts to upgrade roads in the area are often poorly executed and charged that corruption is visible in this particular area. She said that residents are concerned about the sub-standard work being done.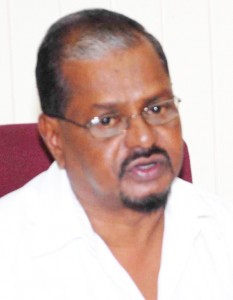 Further, she said that young hardworking sports talents in the region are being sidelined by the Ministry of Culture, Youth and Sport. Kissoon named a young boxer who she said returned from the Junior Commonwealth games with a silver medal and is yet to be recognized for his achievement. She added that Orlando Thom, a local swimmer from Linden has done Guyana proud but that he has been placed on a back bench and is still to be recognized.
Kissoon also used her address to call upon government to rethink the recent proposal for Lindeners to pay Value Added Tax (VAT) on electricity saying that the residents were forced to hit the streets to demonstrate their rejection of the proposal. She again called on the Prime Minister to speak out in support of residents saying "you can redeem yourself in the eyes of Lindeners who felt you abandoned them when the motion was debated on wider television access in the community". That motion for wider TV access was defeated by the government.
The 2009 budget debate wrapped up on Friday after a week in which opposition speakers and those on the government bench argued about strengths and weakness of this year's budget.
Around the Web