President Bharrat Jagdeo yesterday said he was unaware of reports that Canada has trimmed Guyana from the list of countries that will receive international bilateral assistance.
At a news conference yesterday, Jagdeo said he would check a statement issued on Monday by the Canadian International Development Agency (CIDA), which did not include Guyana in a list of the 20 countries it planned to focus on as it looked to make its international assistance "more focused, more effective and more accountable." CIDA is Canada's lead agency for development assistance. It has a mandate to support sustainable development in developing countries.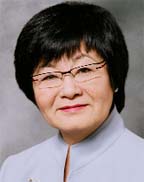 The decision could likely affect CIDA-run programmes for governance, literacy (the Guyana Basic Education Teacher Training Programme), gender equality (the Caribbean Gender Equality Programme) and health (HIV/AIDS programme). In the area of governance, CIDA's bilateral programme in Guyana has been working to make government more transparent and accountable—giving voluntary groups, the private sector, and the public a stronger voice in decision making at all levels. In addition, CIDA has funded some NGOs, including Youth Challenge.
CIDA said the government of Canada would be concentrating resources, focusing programming and improving coordination in the following countries: Afghanistan, Bangladesh, Bolivia,  Colombia, Ethiopia, Ghana, Haiti, Honduras, Indonesia, Mali, Mozambique, Pakistan, Peru, Senegal, Sudan, Tanzania, Ukraine, Vietnam, West Bank/Gaza and the Caribbean – though it did not define which countries in the region. In 2005, the government of Prime Minister Paul Martin promised to target aid to 25 countries which specifically included Guyana.
"Our government promised to make Canada's international assistance more effective," the release quoted Minister of International Cooperation, Beverley Oda as saying. "While continuing to provide assistance to the people in greatest need, focusing our bilateral assistance will make our aid dollars go further and make a greater difference for those we help."
Guyana is among a dozen countries, including Sri Lanka, Cambodia, Nicaragua and eight African nations which have been cut from the list, while Colombia, Peru and Sudan are among those that have been added. The announcement has come just a little under a week since Minister of Foreign Trade and International Cooperation Carolyn Rodrigues-Birkett met with Minister of State of the Americas, Department of Foreign Affairs and Foreign Trade of Canada Peter Kent on a number of issues, including bilateral relations. Kent also paid a courtesy call on President Jagdeo but it is unclear whether the bilateral assistance was addressed.
Canada's bilateral assistance represents approximately 53 percent of Canada's total aid budget. With 80 percent of Canada's bilateral assistance being focused on 20 countries and improving how Canada works in other bilateral partner countries, Canadians will see better results and more resources getting to those in need, the release said.
Meanwhile, CIDA's multilateral programmes will continue to support international efforts such as the Global Fund to Fight AIDS, Tuberculosis and Malaria, the Canadian-led Initiatives to Save a Million Lives, the UN's World Food Programme and others. Its humanitarian assistance and disaster relief will continue to respond to those who are impacted by natural disasters or humanitarian crisis. These programmes will not be affected by the changes to bilateral aid, the release said.
A major step towards greater effectiveness had already been made last year when Oda announced that Canada had fully untied its Food Aid and announced that CIDA's development aid funding would be fully untied by 2012-13.
Untying aid allows for faster response times during crises, reduces transportation costs and above all makes Canada's aid dollars go further by purchasing goods where they are cheapest, the release said.
These measures come in addition to an increased CIDA staff presence in the field that will allow both for better planning and increased accountability to improve evaluation and reporting mechanisms. Canada will continue to work towards even greater focus and effectiveness to its aid agenda.
Around the Web