The state-run Mahaicony Diagnostic Centre performed two major surgeries on Wednesday for the first time and the patients who suffered abdominal complaints were pleased that the procedures were done without them having to travel to Georgetown.
The patients, Esme James, 56, of Supply, Mahaica and 48-year-old Yanayswari Sugrim of Cotton Tree, West Berbice were both sitting up and looking bright when this newspaper visited them on Thursday.
The women said they were feeling great relief after a growth which was affecting them for some time now was finally removed. Sugrim was sent home on Thursday afternoon while James was expected to be discharged on Friday.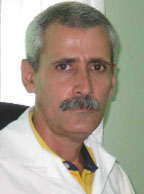 Both women expressed gratitude to the surgeon, Dr. Reinaldo Marrero, a Cuban national for doing a good job.
Dr. Reinaldo told Stabroek News that general anaesthesia was administered to the patients before the surgeries which took about 45 minutes. He said both women were doing well.
He pointed out that he had performed other minor surgeries for diagnosis including cysts and 'hydrocele' in the past four months and was happy to finally be able to assist the patients who needed the "big" surgeries.
He pointed out that he has a "long list of patients waiting for surgeries with bigger diagnosis that would take a few hours." The surgeon said he is willing to start but has to wait on a better lighting facility at the theatre.
Dr. Reinaldo said that he can perform more than 10 types of surgeries including for tumours and hysterectomies.
Director of the hospital, Dr. Yubel Batista told this newspaper that the two theatres had been closed temporarily because of an electrical problem. The problem in one of the theatres has since been rectified.
The director said that an Intensive Care Unit was opened two months ago to treat patients with serious complaints including stroke, heart attacks, hypertension and diabetes. He said patients are now spared the hassle of being transferred to Georgetown for these complaints.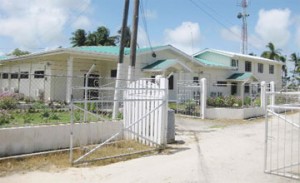 He said however that patients with serious complications would have to be referred to the Georgetown Public Hospital.
Dr. Yubel said, too, that the hospital, which has already seen almost 30,000 patients since it was opened last year July, also provides ultra-sounds, ECGs [electrocardiograms], X-ray, endoscopic, dental and laboratory services.
He also said that the institution – a comprehensive diagnostic centre – had acquired modern equipment from Cuba. It also has male, female and surgical wards as well as an outpatient department.
Further, he said there are 32 Cubans on staff which includes nurses, technicians and 14 doctors.
Around the Web