Noble House Seafoods Limited (NHS) yesterday said that talks are continuing on a settlement with a seaman who had both his legs amputated in an accident at sea but the fishing company strongly rejected several allegations he made including that it had a poor occupational safety record.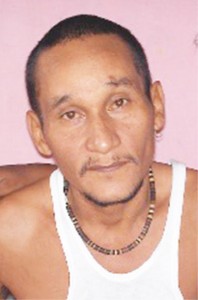 The seafood company, after weeks of silence on the matter, also said that Cornelius had admitted to their Personnel Manager, Piercy Corlette, and Occupational Safety and Health Manager, Hazel Scott, that it might have been his negligence which contributed to the accident that claimed his legs.
Cornelius, 42, of North West Grove, East Bank Demerara lost his legs on January 18 while he was guiding the fishing net cable as he and his co-workers reeled in their catch that evening.
The former seaman had told Stabroek News in an interview carried in yesterday's edition that NHS had initially refused to acknowledge him and had denied being his employer. Further, Cornelius had reported that NHS had been responsible for paying him and ensuring his NIS dues were paid but he had never received a pay slip from the company.
In response, NHS said "Mr. Cornelius claims he is employed by NHS. He is not. He was hired by a Captain who is a lessee who was contracted by NHS". Cornelius, NHS said, worked with the company for a total of 137 days during the past five years.
"We have a system where we pay the crew on behalf of the Lessee (in this case the Captain of World Friend 307), the sum of which is deducted from the Lessee's payments for the products delivered", NHS said. Therefore, the company explained Cornelius would not receive pay slips from them since they are only paying the crew on behalf of the Lessee with whom they are employed.
NHS further said that they would deduct National Insurance Scheme (NIS) payments "to facilitate and safeguard NIS from the Lessee's payments, hence ensuring that all crewmen are covered by NIS". The company said that initially they had advised Cornelius that he could uplift his first payment from NIS. Noble House said it is unionized and a check could be made with the union GAWU as to whether pay slips aren't given to their members.
Basil Kedar, Cornelius' father-in-law, had also indicated that visits to NHS shortly after the seaman was released from the hospital were met with hostile responses. However, NHS yesterday said "At no time did NHS restrict Mr. Cornelius or his relatives…they visited on two occasions and were readily accommodated".
Safety aboard
World Friend 307
Leslie Ramalho, General Manager of NHS, expressed concerned regarding Cornelius' allegations in the Stabroek News story against the company's safety provisions and practices. The General Manager stated that he believes it is an attempt to embarrass the company and tarnish its image.
Cornelius had alleged that the equipment aboard World Friend 307 was never replaced and maintained at "reasonable regular intervals" during the period he was employed with them. Further, he had said, employees were not provided with safety gear or first aid training.
However, NHS said that the Lessee of every vessel was trained in first aid by the Red Cross and expenses are covered by the company. He said further that on January 18 there were two persons trained in first aid aboard World Friend 307.
The company provided copies of certificates as proof that the Lessee, Captain Roy Sooknanan, and Navindra Sawh had both satisfied requirements for standard first aid.
Cornelius had said that as far as he knew none of the crew on board was familiar with first aid and they didn't seem to know what to do. He said he had to tell them to dump ice on him to stop the bleeding.
The company also said that all vessels are issued Sea-worthy Certificates annually by the Maritime Department and NHS's Occupational Safety and Health Officers would inspect vessels every other trip (that is every other week) and ensure that life rings, life jackets and first aid kits etc are there.
Fleet Manager of NHS, Richard Jodah, also explained that maintenance was carried out on vessels as needed. Stabroek News also viewed NHS's work orders for World Friend 307 which showed that the trawler's winch was steadily maintained. The winch had last been maintained on or shortly after January 8, days before Cornelius' accident.
This newspaper had been told by a Ministry of Labour official that NHS had neglected Section 69 (1) (b) of the Labour Act which states: "Where any incident arising out of and in the course of the employment of any worker occurs and – (b) disables such worker, for more than one day, from earning full wages at the work at which he was employed at the time of such accident, written notice of the accident in the Form and accompanied by the particulars set out in the First Schedule, shall forthwith…, be sent by the employer to the Authority and the committee…"
However, the company yesterday informed that they "did send in the notice of accident first Schedule on January 20, 2009". Queries, NHS explained, revealed that the report was not received by the relevant personnel and it was again resubmitted.
Noble House also said that Cornelius was hospitalized for 11 days and the personnel manager and the Occupational Safety and Health Officer had visited. Cornelius had said that he had not been visited by anyone from the company while hospitalized.
Meanwhile, the company's attorney Raphael Trotman indicated that NHS had already offered Cornelius employment until death, a monetary settlement and to provide prosthetic legs for the man.
Trotman explained that he has communicated with Cornelius' attorney and negotiations are presently ongoing so that a settlement could be determined.
Relatives of the injured fisherman had said that they were not satisfied with NHS' treatment of the matter but were willing to work towards a settlement.
Around the Web