A 17-year-old painter accused of stabbing a man to death at a wedding was remanded after appearing at the Leonora Magistrate's Court on a murder charge yesterday.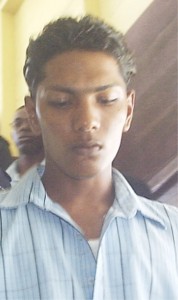 Yogeshwar Shivdyal called 'Ravi' of Parfait Harmonie, West Bank Demerara (WBD) was not required to plead to the capital offence of murder and was remanded into police custody by Magistrate Fazil Azeez.
It is alleged that last Sunday at Independence Street, La Grange, WBD, he murdered Anil Persaud. Police, in a statement had said that Persaud was at a wedding celebration at Independence Street when the incident occurred at about 12.30 am on Sunday. Investigations revealed that he became involved in an argument with a group of men over who could dance better and the argument developed into an altercation during which he was stabbed to his right side, the police had said.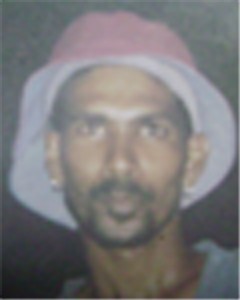 Persaud, a 30-year-old father of three and a dray cart operator, of Bella Dam, Pouderoyen, WBD succumbed at the Georgetown Public Hospital (GPH) 12 hours later.
Attorney-at-law Euclin Gomes entered an appearance in association with attorney-at-law Anil Nandlall for Shivdyal yesterday. Gomes told the court that his client had also suffered wounds and asked that he be taken for treatment. The magistrate ordered that the teenager be taken for medical attention and transferred the matter to the Wales Magistrate's Court for Friday.
Around the Web