Guyanese businessman and promoter Ghalee Khan and his alleged co-conspirator Danvor Griffith, who are both on drug trafficking charges in the US, have also been charged with jumping bail.
Arrests warrants were issued for Khan and Griffith since last year when their matter was called in court and they failed to turn up. Last week, the prosecutors in their case said they will seek to present a superseding indictment asking for the forfeiture of their bail.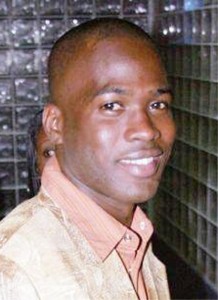 The two men, who were arrested last November, failed to make their court appearances after Justice Ramon E. Reyes granted them US$250,000.
According to the bail jumping charge, the two, having been released on bail "…knowingly and intentionally failed to appear before the United States District Court for the Eastern District of New York as required by the conditions of [their] release…"  It was stated that the two are charged with offences punishable by imprisonment of 15 years or more.
The two are jointly charged with conspiracy to import cocaine, importation of cocaine and conspiracy to distribute cocaine.
Khan is separately charged with possession of cocaine with intent to distribute while Griffith is charged with attempted possession of cocaine with intent to distribute.
Last week, State Attorney Benton Campbell wrote to Justice Jack B. Weinstein informing him that Khan and Griffith were still fugitives.
One of the conditions of them being granted bail was that they were not to make contact with each other. They have not been seen or heard from since and their attorneys and relatives have told authorities they do not know where they are.
While four persons signed the bond for 31-year-old Khan, the mother of 38-year-old Griffith was forced to sign over her house in order for him to leave jail and stands to lose it if bail is forfeited.
Khan, who was represented by state attorney Michael Weil, is charged with distributing cocaine. Information on the case is limited as the complaint was ordered sealed by Justice Reyes and it remains sealed.
The two men were reportedly tracked after leaving Guyana but were allowed to leave the JFK airport to make the drop before they were busted. Khan was under surveillance as he travelled on a flight from Trinidad to the US.
Court records had indicated that after Khan had arrived in the US, federal agents detected cocaine stashed in the rails and handles of his suitcase but allowed him to leave the airport to make the delivery.
Around the Web