A security guard accused of attempted murder yesterday told Acting Chief Magistrate Melissa Robertson that the virtual complainant (VC) "wanted" his woman and it resulted in a fight.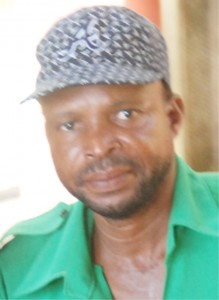 Vasco Hopkinson was not required to plead to the indictable charge when it was read to him at the Georgetown Magistrate's Court.
It is alleged that on February 26 in Georgetown the accused attempted to murder Mark Smith.
On the day in question, the VC explained that  he was walking when he heard a woman screaming "rape, rape, murder". Smith said that he decided to intervene in an effort to assist the woman and was attacked by Hopkinson.
However, the accused told the court that he was involved in a relationship with the same woman Smith was speaking about and it was Smith who launched the attack that day.
After listening to both parties, Acting Chief Magistrate Robertson remanded Hopkinson. The matter continues on March 12.
Around the Web