A modern $400M five-storey complex is currently being constructed at Charity on the Essequibo Coast by business magnate Afro Alphonso.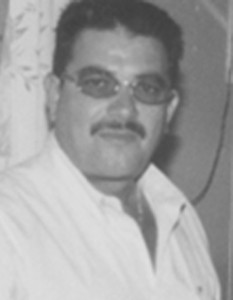 The well-known businessman, who is the proprietor of various enterprises on the Essequibo Coast, told Stabroek News yesterday that the building will house a shopping mall and will offer lots of services such as a pharmacy, printer and fast food outlets, among others.
He said that once it is in operation, about 75 to 100 persons will be employed and, all things being equal, it is hoped that the complex will be opened in December this year. Describing the complex as "a modern place for Essequibo", Alphonso pointed out that the area had been in a process of modernization and Charity will soon become a secondary town.
Alphonso is one of the leading businessmen in Essequibo and has investments in a gas station, hotel, supermarket, a television station and the well-known Pomeroon Oil Mill, among others.
A fish processing plant was recently set up in Charity too and he has been exporting fish to Caribbean countries. Additionally, he also hopes to begin exporting processed products such as plantains.
The businessman said that residents' reactions to his investment have been positive and the government has been helpful. Alphonso further pointed out that while Charity has a population of about 5000, the mall will serve persons from the surrounding areas as well and noted that the community is a gateway to the North-West District with many persons passing through daily to travel to the various communities.
Around the Web