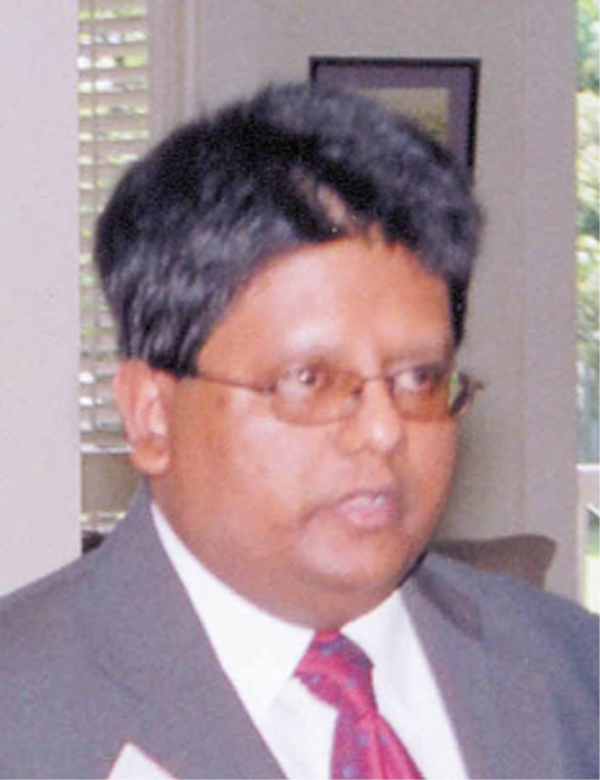 Finance Minister Dr Ashni Singh yesterday said that evidence of CLICO (Guyana)'s $6.9B investment in CLICO (Bahamas) has been provided to the Bahamian liquidator Craig Gomez.
The dispatch of the documents followed the stunning announcement by  Bahamian Prime Minister Hubert Ingraham to his Parliament on  Monday, that at that point in time, there appeared to be no record of CLICO (Guyana)'s investment in CLICO (Bahamas).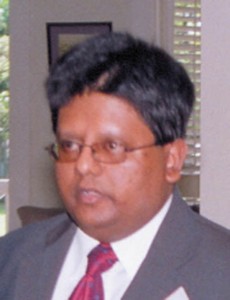 In an interview with Stabroek News yesterday, Singh said that "CLICO (Guyana), through its Judicial Manager (Maria van Beek), has communicated through representatives in The Bahamas with the Liquidator and has registered CLICO (Guyana)'s claim and shared with him critical evidence of the company's documentation of transactions."
President Bharrat Jagdeo, before his departure for the USA on Tuesday morning, told reporters that he had been assured by the local management of CLICO (Guyana) that there was strong evidence of various transactions carried out with CLICO (Bahamas) and disclosed some of this evidence.
Singh said yesterday that there was "a strong paper trail" and this included correspondence with both CLICO (Bahamas) and British Fidelity Insurance -the predecessor to CLICO (Bahamas). He said that there were Investment Certificates reflecting investments in CLICO (Bahamas), audited accounts and instructions issued to several banks in Guyana to effect the wire transfer of funds to the Bahamian company.  The Minister added that there were various letters, emails, contact details etc.
Meanwhile, Singh said that it was important that Guyanese "be patient and remain calm" since "the process has to run its course." The Minister emphasized that the local authorities were doing their best to address the situation.  He said that "we are doing the best to safeguard the assets of CLICO (Guyana). We will explore every option available to safeguard all assets and claims of CLICO (Guyana) because we see this as a critical element in protecting the interests of the company and by extension to people who have investments in the company." The Minister emphasized that Government had taken the position that no one who had investments in CLICO (Guyana) will lose their money – this includes policyholders and those with investment-type accounts. The National Insurance Scheme alone has $6B in CLICO (Guyana). If CLICO (Guyana) is unable to retrieve its huge investment from The Bahamas, the government would in effect be mounting a bail-out of the company – part of the regional multinational – C L Financial.
Singh said that the Commissioner of Insurance had already given her promise to communicate with the policyholders after two weeks, but declined to say what this communication would involve.  President Jagdeo had asked CLICO customers for some time (a week or two) to allow for proper verification of the current situation facing the local CLICO firm.
Meanwhile, when asked if the government was moving to increase the staff attached to the office of the Commissioner of Insurance during this period, Singh said that "what ever resources are required by the Commissioner of Insurance as Judicial Manager in the discharge of this function these resources will be provided."
During a recent panel discussion, Chairman of Demerara Bank and Demerara Distillers Limited (DDL) Yesu Persaud had called for van Beek to be provided with additional staff. He   said that while the Commissioner was doing an excellent job so far, the Office of the Commissioner of Insurance could be more effective if more staff was provided. Persaud added that the Bank of Guyana (BoG) was adequately staffed and suggested that was one of the main reasons why it was effective as a regulatory body. The Minister along with Chairman of the Private Sector Commission Captain Gerry Gouveia, and Chairman of Citizen's Bank and Banks DIH Clifford Reis were also part of that panel.
Last week Thursday, CLICO (Guyana) was placed under judicial management following an order by the Supreme Court in Nassau to send CLICO (Bahamas) into liquidation last week Tuesday.  Craig Gomez of Baker Tilley Gomez has been appointed as liquidator for the company.
CLICO (Guyana) had invested  $6.9 billion (US$34 million) which represents 53% of its assets in the Bahamian company. Although these investments were liquid on paper investigations have revealed that this sum has been tied up in real estate investments that CLICO (Bahamas) had in Florida. CLICO (Bahamas) had in turn invested in another subsidiary which in turn bought up Miami real estate which is not worth as much as it used to as the market has collapsed.
Around the Web