A 33-year-old motorcyclist succumbed to his injuries at the Georgetown Public Hospital (GPHC) one week after colliding with a minibus along the Cove and John, East Coast Demerara (ECD) Public Road.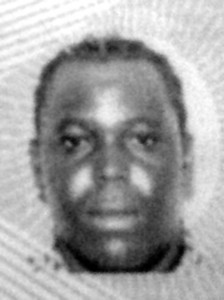 Gavin Grandison, known as `Tush', of Lot 17 Victoria Village, ECD sustained head injuries and two broken legs after he collided with a minibus two Saturdays ago. Grandison was rushed to the GPHC shortly after 8pm that night and later admitted to the Male Open Ward.
Relatives told this newspaper yesterday afternoon that Grandison died shortly after 7 pm on Saturday after spending seven days in an unconscious state at the hospital. The man's sister said that they were informed of the accident at about 8 pm on February 28.
According to the distressed woman, they immediately rushed to the GPHC that night but never had a chance to speak to Grandison because he'd already lapsed into unconsciousness. Grandison, the woman said, and remained that way until his demise.
"We ain't know what go on out there on that road," the woman explained.
"He never regain consciousness to tell us what happened…all I know is that he collide with this bus and that was it."
Stabroek News learnt from Grandison's sister that the driver of the minibus was taken into police custody but was released during last week on station bail.
"He was a quiet man," another relative stated. "He could pass by you and you wouldn't even know that he just walk by."
Around the Web