A 27-year-old man charged with the Lusignan and Bartica massacres was not required to plead to several counts of murder when he appeared yesterday before Acting Chief Magistrate Melissa Robertson at the Georgetown Magistrate's Court.
It is alleged that on January 26, 2008 at Track 'A' Lusignan, East Coast Demerara,  Michael Preston Caesar, also known as Deon Curt or 'Capone' of 32 Lyng Street, Charlestown, Georgetown, murdered Clarence Thomas, Vanessa Thomas, Ron Thomas, Mohandai Gourdat, Seegobind Harrilall, Seegopaul Harrilall, Shazam Mohamed, Shaleem Baksh, Seecharran Rooplall, Dhanrajie Ramsingh and Raywattie Ramsingh.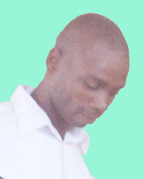 It is also alleged that on February 17, 2008 at Bartica the said Michael Preston Caesar murdered Edwin Gilkes, Dexter Adrian, Zaheer Zakir, Shane Fredericks, Ron Osborne, Deonarine Singh, Ronald Gomes, Ashraf Khan, Abdool Yasin, Errol Thomas and Baldeo Singh.
When given a chance to respond, the defendant told the court that he did not know the call names by which he was identified and added that he knew nothing about the murders for which he stood accused. He lamented, "My Worship, I come from Suriname when deh claim dat dis ting happen, me aint know wah deh talking bout, an plus de police assault me, deh beat me up an put me head in a plastic bag." Caesar concluded by saying, "My Worship, me aint know fuh read an write an me aint neva sign to nothing from de police."
The magistrate then advised Caesar that he can explain all that he said had happened to him when he gets an attorney, and also to the other magistrates who will be handling his matter.
Caesar was remanded and he has to attend the Vigilance Magistrate's Court on March 26 for the Lusignan murders and will attend the Bartica Magistrate's Court on April 15 in relation to the Bartica murders.
On January 26, 11 residents, including five children, of Lusignan were gunned down during the early hours of the morning.  The killings at Lusignan had come mere hours after gunmen in a car had launched a brazen attack on Police Headquarters, Eve Leary. The murders had sparked heated protest action over several days along the East Coast and at Bath Settlement, with many calling for justice.
Around 9.45 on the night of February 17 an estimated 15-20 gunmen rampaged through Bartica. Reports were that three of the men were left to guard the river while more than ten others assaulted the community in the hour-long attack. The police outpost was first attacked and three officers were killed while two others were seriously wounded. The gunmen carted off several firearms and ammunition from two strongboxes at the outpost.
The gunmen then descended upon the CBR Mining Company, farther up First Avenue and shot 72-year-old security guard Irving Ferreira even as he attempted to flee. Once inside the building, the gunmen broke into a safe and removed 11 guns – six shotguns and five .32 pistols and a quantity of ammunition. Police said that the gunmen also took away two safes containing gold, jewellery and cash.
Several of the 12 who perished were shot execution style at the Transport and Harbours Stelling.
Around the Web