Minister of Home Affairs Clement Rohee says Community Policing Groups (CPGs) continue to provide a valuable service and have, over the last two years, effected over 1000 arrests, initiated over 500 charges and conducted over 300,000 patrols.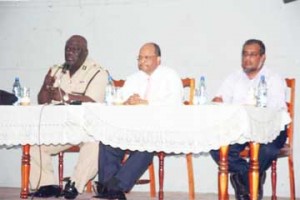 According to a Government Information Agency (GINA) press release Rohee recalled the CPGs successes at a symposium on community policing held on Thursday at the St Stanislaus College auditorium, to commemorate the 33rd anniversary of community policing in Guyana. The minister said when considering the usefulness of CPGs to Guyana one should imagine what could happen in communities devoid of this service.
He said in addition to patrols and policing duties at stations groups are also involved in other community activities aimed at improving community spirit and volunteerism.  Rohee also encouraged the groups to continuously seek new recruits. He said involvement in the groups give persons a feeling of accomplishment and dissuades them from crime.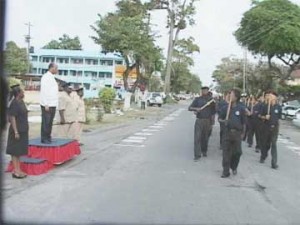 Meanwhile, Commissioner of Police Henry Greene said the concept of community policing has become accepted in communities countrywide. He noted that the difficulty some persons may have with accepting the work being done by the groups may stem from a lack of understanding of the role of CPGs.
The commissioner said CPGs assist the police by serving as a "pressure" group to keep their neighbourhoods in compliance with the law.
Greene encouraged the gathering to get involved in community policing which he pointed out does not always include patrols and arrests as they provide any service that contributes to making the community safe. This includes providing police with information that could assist them with ensuring that the community remains safe.
Last year $65M was allocated to CPGs for this purpose and this year, $50M has been allocated.
Around the Web