– Crime Chief
Two recent murders "may have contributed" to Tuesday's massive raid in the Sophia/Turkeyen area, which saw over 71 homes being searched and 53 persons being detained, Crime Chief Seelall Persaud said yesterday.
He was responding to questions from this newspaper about the activity which saw vanloads of policemen converging on the area around 4 am.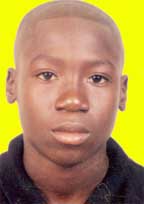 Persaud told Stabroek News that the shooting to death of a 15-year-old boy at Block 'R' North Sophia and the gunning down of Terrence Plummer outside a Sheriff Street restaurant "may have" led to the raid. He also linked it to numerous complaints the police have been receiving from residents there about a spate of recent robberies.
"Based on information the police would have received from people in and around that area, the raid was carried out," Persaud said.
Police in a press release had said that they conducted raids between 'A' and 'E' Fields, Sophia, during which a total of 71 houses were searched and 51 men and two women were arrested in connection with enquiries into various offences including murder, robbery under arms and simple larceny.
The release said a motorcycle, three car wheels and two music speakers, believed to have been stolen or unlawfully obtained, were seized by the police.
It is understood that the persons who were arrested were initially taken to the Turkeyen Police Station but later transferred to the Brickdam Police Station where they were processed and most of them released later in the day.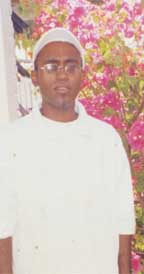 Ongoing investigations
Meanwhile, the Crime Chief told Stabroek News that though the police have no one in custody for the murders; investigations are still continuing.
In the case of the North Sophia shooting, he said investigators questioned several persons but nothing was found.
Stabroek News was told shortly after the shooting that three men were held but subsequently released.
Further Persaud said there have been no developments in the Plummer investigation.
Warren Scotland, 15, who was gunned down on a roadway in North Sophia last week Thursday, "was an onlooker at a group of men who were gaming in front of a shop at North Sophia" when he was shot, police had said.
Two men, according to a police press release, armed with handguns approached the group and held up Rambeer Ghanny who was involved in a game of cards. The armed men took away a quantity of jewellery and a wristwatch that Ghanny was wearing and escaped. Ironically, Ghanny had been here for Plummer's funeral.
While leaving, the police had said, one of the men discharged a round which struck Scotland to the left side of his face. Scotland was rushed to the hospital where he was pronounced dead on arrival.
With regard to Plummer, the police had stated that he was with two other men drinking in front of the restaurant when two men, one of whom was armed with a gun, approached the group.
The armed man placed the firearm to Plummer's head and discharged a round and as he fell to the ground, the bandit removed his jewellery, the police said. His accomplice then took away a cell phone and they escaped.
Around the Web