LOS ANGELES (Reuters) – Beverly Hills police said an arrest warrant has been issued for actress Lindsay Lohan  that stems from her 2007 conviction for drunken driving.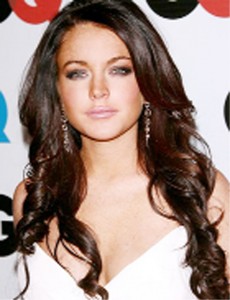 The $50,000 warrant was issued by the Beverly Hills Superior Court, police said in a statement late on Friday.
Officials declined to state the reason for the warrant. But celebrity website TMZ.com said an alcohol education programme in which Lohan is enrolled told the court that she was not in compliance with the terms of her probation.
"It is our hope that Ms. Lohan will surrender herself so that this matter can be resolved in a timely manner," Beverly Hills Police Lieutenant Mark Rosen said in a statement.
A court hearing was scheduled tomorrow morning, and police said they were "not actively trying to serve the warrant."
Lohan, 22, spent 84 minutes behind bars in November 2007 for a drunken driving and cocaine possession conviction. She had been arrested the previous May after wrecking her car in Beverly Hills and again in July following a car chase in the Los Angeles beach community of Santa Monica.
Lohan's attorney and publicist did not immediately return calls seeking comment.
In a statement to the TV show "Extra," attorney Shawn Chapman Holley said Lohan "has been in compliance with all the terms and conditions of her probation and all orders of the  Court.
"The warrant issued on Friday was, in our view, born out of a misunderstanding which I am confident I can clear up next week," he said.
The actress shot to fame in Disney's 1998 remake of The Parent Trap, in which she played the part of identical twins.  But she has not starred in a feature film since the 2007 box office flop I Know Who Killed Me.
Around the Web