– some visit institute too late, CEO says
Heart patients in Guyana are scarcely utilizing the services readily available at Caribbean Heart Institute (CHI) because "they are either not aware or simply not being referred," its Chief Executive Officer Dr Gary Stephens has said.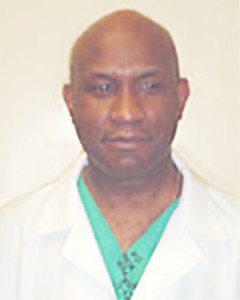 The institute, based at the Georgetown Public Hospital compound now offers a battery of services, many of which are available to local patients, but continues to see persons in the advance stages of their condition while the numbers on the surgery waiting list continue to swell.
Services readily available include access to heart defibulators, which Dr Stephens said, could impact upon the lives of many heart patients. He said that Guyana has a large population with poor heart functions who can benefit from defibulators, adding that persons usually save up to purchase defibulators from the US.
According to him, the defibulator, which helps to restore the natural rhythm of the heart during cardiac arrest, costs substantially less at CHI than it is being retailed for overseas. He quoted the overseas price as $54,000 and CHI's at $20,000.
Dr Stephens also pointed to CHI's pacemaker service saying that it has improved tremendously within the past few months. He said also that while many of the services are based on referrals only, there are some which any person in need of treatment can readily access.
CHI's list of services includes defibulators, pacemakers, stress-testing, echocardiograms, Holter monitoring, EKG and angiograms.
The services range in cost from $2,500 for an EKG to $16,000 for stress-testing, Holter monitoring and echocardiograms and $240,000 for angiograms. Bypass and heart-valve surgeries cost $1.2 million and $1.4 million respectively.
Dr Stephens, in a recent interview with Stabroek News, lamented that many heart patients often face double expenses when they fall ill and visit CHI as a second option. He explained that tests carried out at some local institutions on heart patients are inadequate and "hardly offer any clear position on a patient's condition".
Citing a recurring problem, he said that patients would take echocardiograms at places where an ultrasound machine is used and according to him, the results are insufficient to make an assessment. He emphasized that echocardiograms must be done using the correct machine.
"Patients come here and we regret having to tell them that they have to take the test again after paying so much money, but we have to," Dr Stephens noted.
To make a complete assessment, he said, the echocardiogram must be done in the correct way. He stated that while the echocardiogram is a type of ultrasound, it offers a more detailed picture of what is happening with a patient's heart. He added that patients need to be more aware of what they are paying for.
Further, he said that CHI needs to aggressively pursue an awareness programme to sensitise people of its services. Dr Stephens said too, that some doctors also need the education because "some of them still tell people that open-heart surgery is not being done here".
Over the past year CHI has introduced open-heart surgeries and several patients have benefited. Recently, four operations were conducted at the institution.
CHI opened its doors to the public in October 2006 and had promised a comprehensive heart-care programme. Stenting which involves the insertion of a wire mesh tube during angioplasty to prop open an artery and angioplasty were among services phased in by the institute prior to bypass surgeries.
Dr Stephens had previously stated that persons who are approved for the surgery would be given a package deal and a separate deal for the medication. The CHI has an arrangement with the government and private sector. Members of the public are being facilitated for surgery through the efforts of the Ministry of Health. Surgery is being offered at a cost far less than it would be overseas.
Around the Web