ISLAMABAD (Reuters) – The Pakistani government  said yesterday it would seek a review of a Supreme Court  ruling last month that barred opposition leader Nawaz Sharif and  his brother from elected office and caused a political crisis.
Former prime minister Sharif was infuriated by the ruling  and threw his support behind a protest campaign by lawyers that  threatens to bring turmoil to Pakistan as the government  struggles to stem militancy and to revive a flagging economy.
"The federal government will file a review petition in the  Supreme Court against the verdict of the Supreme Court," a  spokesman for President Asif Ali Zardari said in a statement.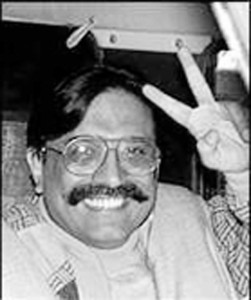 The decision appeared to be a first step towards  reconciliation with Sharif but his party secretary general,  Iqbal Zafar Jhagra, dismissed it as "eye-wash" aimed at  diverting attention from the "long march" protest campaign.
"A review petition means nothing. The long march will  continue," Jhagra told Reuters.
Police have detained hundreds of lawyers and opposition  activists since a crackdown was launched on Wednesday in a bid  to stifle the lawyers' plans for a cross-country protest.
Nevertheless, black-suited lawyers and flag-waving  opposition party activists launched their campaign in the south  of the country on Thursday, aiming to head to Islamabad. But authorities have effectively broken up the procession,  although protest leaders plan sit-in outside parliament in  Islamabad tomorrow. A looming showdown has raised fears of  bloodshed on the streets.
Pakistan's efforts to eliminate Taliban and al Qaeda  enclaves on the Afghan border are vital to US plans to  stabilise Afghanistan and defeat al Qaeda.
If the crisis gets out of hand, the army could feel  compelled to intervene, though most analysts say a military  takeover is highly unlikely.
US Secretary of State Hillary Clinton telephoned Zardari  to convey US support for Pakistan's democracy and its economy,  Zardari's office said, adding "the US was keen to see a stable  and democratic system strengthened."
Clinton also spoke to Sharif and his brother, Shahbaz, on  the political situation, a party official said. The Supreme Court ruling, based on old convictions the  Sharifs say were politically motivated, nullified a by-election  victory by Shahbaz Sharif and disqualified him from holding the  office of chief minister of Punjab, the most populous and most  influential of Pakistan's four provinces.
Zardari then imposed central rule in Punjab for two months,  and threw out the provincial government of the Sharif's party.
The Sharifs said Zardari was behind the court decision. Prime Minister Yousaf Raza Gilani has been promoting a  compromise package with concessions to Sharif and the judiciary.
Around the Web