A month has passed since suspected bloodstained items collected following the New Amsterdam double murder were sent to the police laboratory in Georgetown for testing but to date no results have been forthcoming and it is unclear when they would be available.
In the meantime, the suspects, among them an early retired US army officer, have to go on with their lives as best as they could while the police investigations continue.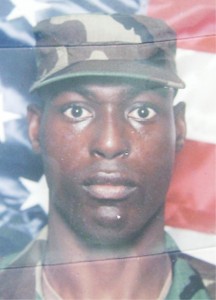 On February 15, the bloodied bodies of Nekecia Rouse, 25, and her sister-in-law, 18-year-old Alexis 'Keisha' George were discovered at Smythfield, New Amsterdam between 6.30 am and 7 am. Both bodies had wounds to the neck. Rouse's body also bore stabs to the left ear and right shoulder.
George's body was discovered first in a crouched position under a tree, braced on an old stove in a neighbour's yard obliquely opposite the house where Rouse was found. From all appearances, the attack occurred in the house but George somehow managed to escape despite her injuries. Rouse was found lying in a pool of blood in the kitchen.
The women's two young children were found alive and well in the house when the discoveries were made.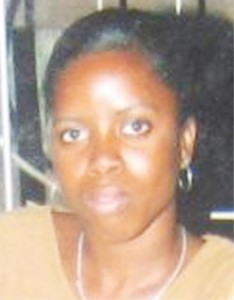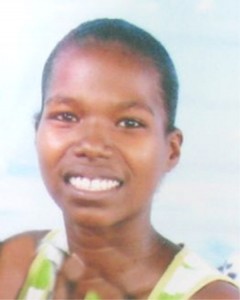 A senior police source recently told this newspaper that he doubted Guyana had the capability to carry out lab tests on spots of blood. He opined that this could be the reason for the delay in the results.
Asked if the evidence could become contaminated if it remained in police custody for too long, the officer said that once it was sealed properly the samples would be preserved.
The main concern at this moment is whether the local police have the expertise and equipment to determine whether human blood is on the items and to carry out DNA tests.
The source, while stressing on all the changes Commissioner Henry Greene has brought to the force said they still have a long way to go. Money for some of the necessary items is another area of concern, he pointed out.
"While the length of time this is taking in an area of concern. I know we are working," the officer added.
When approached about this matter earlier this month, Crime Chief Seelall Persaud had said that nothing was sent overseas for testing.
He could not say if international assistance would be sought to aid in the local investigations. Though the police suspect there was blood on the items, no samples were taken from the suspects to make a match should the need arise.
A police source in Berbice told Stabroek News that in some instances it could take five to six years to solve a crime. Because of this, he said one or two months was nothing to be concerned about. The officer said that investigations are ongoing.
Will wait
One of the suspects, Tyrone Talbot, who had been involved with Rouse for a while prior to the murders, told this newspaper that although he has his personal life to take care of he is willing to wait while the police conclude their investigations.
"I am giving them the opportunity to solve this crime and to conduct their business without me bothering them. I know that I would be able to prove my innocence," he said. "I know I am innocent and I am not worried that the evidence would link me to the crime."
Talbot who was found not guilty of murdering his wife in Germany said he was aware that the tests the police have to conduct cannot be done overnight.
He mentioned that it was important for the police to ensure that the evidence was accurate and that they would have to take their time.
Talbot told this newspaper that he is co-operating with the investigators and is still reporting to them on a daily basis. He was taken into custody the morning of the gruesome discoveries and released four days later on $100,000 station bail. His passport was collected. However, it was returned to him last week, he told this newspaper.
As procedure, when a high-profile investigation is ongoing and the suspect is released on bail, the passport has to be lodged with the police as one of the conditions.
The man during the telephone interview stated, "I am not rushing the police because whether it is here or overseas the tests have to be done thoroughly. I have nothing to lose…"
His only problem though was that his former in-laws had claimed, in an article in the Kaieteur News, that they were sure he had killed Rouse and George because he had been charged with the October 2004 murder of his wife, Chevonne Talbot in Germany.
He said though that he was freed of the murder three years later as it had been established – through cameras at his workplace – that he had been at work at the time his wife was reportedly murdered.
His reason for making his side public after his release from the New Amsterdam lock-ups was because he wanted his in-laws (as well as the police and other persons) "to leave my name alone. Publishing my side made me accomplish what I wanted…"
He said, "The public needs to focus its attention on the crime and not on me. My main concern is for the crime to be solved and for the families of these women to get justice.
"At the end of the day the lives of these two young ladies were snuffed out and I want it to be solved. They were in the prime of their lives and they were taken away from their parents and their parents need answers…"
Grief
Rouse's mother, June Joseph was still grieving for her daughter as well as her daughter-in-law, George, when this newspaper contacted her.
She said that she would not get over their deaths in a hurry but was "trying my best to cope because ah gat to bring up my two granddaughters."
The woman stated that George's daughter was breastfeeding at the time of the incident and the toddler misses her mother and cries for her but she has since introduced her to the bottle.
She said it pained even more when Rouse's daughter would say to her, "'Granny ah ain't seeing Nicky anymore you know'; she would make water come to my eyes. I have to tell her that her mother died that is why she is not seeing her but she does not understand too much.
"Ah gat to try and ah praying to God to give me the strength to keep up and be there for these two girls."
She said she is not working at present as she is focusing her attention on the children. "They're keeping me busy all the time and although they are bringing me a lot of joy it is not easy dealing with what happened."
George's sister, Shanti Sugrim also told this newspaper that the family has not gotten over her sister's death. She said her sister was a very quiet and loving person and did not "deserve to die like that."
She said she "just need them [police] to find the killer… it has to be somebody. At least if the person who did that to my sister and to Nicky is caught, we would be satisfied."
The woman said her sister was not the "party-type" and never had problems with anyone. She is of the view that George would have awakened, got up and saw the killer and was murdered as a result.
Around the Web