-relocation plans to be discussed
The Ministry of Housing and Water will, in the next two weeks, meet squatters of Plastic City and Skull City, Region Three, to commence discussions on plans for their relocation, and focus will also be placed on the Ruimveldt squatting area, the Government Information Agency (GINA) reported.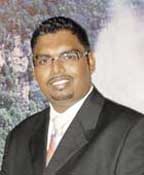 GINA said that in an interview with Minister of Housing and Water Irfaan Ali, he stated: "We have already completed an occupational survey in Plastic City. We are dissatisfied that having completed the occupational survey, additional persons are moving to squat in the area. We are going to take very strong measures in Plastic City." He said too that persons in Skull City are squatting on burial grounds and these persons will have to remove.
"I met with them briefly during the Cabinet outreach and we are going to have a follow-up meeting where we are going to outline the procedure for the regularization and the movement for persons in that area. We have advised persons that the right way to go about getting land is to apply and go through the process," Ali was quoted as saying.
And the ministry will commence a programme in Region Three to facilitate and expedite the application process in demand, GINA said.
Meanwhile, the minister said that focus will also be placed on the Ruimveldt Squatting area in Riverview where it has been found that persons are squatting along a dam and that is preventing the cleaning and de-silting of the drainage canal. The situation is being monitored and steps will be taken to initiate the regularization and movement of persons.
It was also drawn to the minister's attention, GINA reported, that persons have been squatting with the intention that they will be provided incentives to relocate.
"We have a very strict policy of squatting and we are going to enforce it… The movement of persons from the Lamaha Railway Embankment was done under special circumstances. This is not the general rule that will be applied to squatting. We have encouraged people to apply for house lots… We are going to deal conclusively with the issue of squatting now," Ali declared.
GINA added that the regularization of some squatter settlements by the Housing Ministry over the years has posed some problems since many people have occupied land that cannot be converted into housing schemes, including sea defence and government reserves and cemeteries.
Around the Web