While Roger Khan's guilty plea has likely closed the door on more explosive revelations, Alliance For Change (AFC) leader Raphael Trotman yesterday said enough evidence has emerged to warrant a full-scale investigation into the drug kingpin's involvement with the government and the unsolved murders that piled up during his activities here.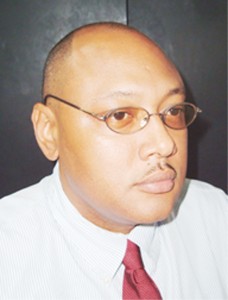 In an interview with Stabroek News, Trotman described Khan's unexpected decision on Monday to enter a guilty plea for pending charges in the US as an "anti-climax," saying everyone was awaiting evidence that was likely to come out at the trial. "But more so, I think people wanted confirmation of what they believed they already know," he said.
Meanwhile, GAP/ROAR Member of Parliament Everall Franklin yesterday said while the guilty plea will put a lid on all revelations, the US government would have learnt enough to use it in their best interest.
"The US government is not going to use the information to assist a small country like Guyana that does not cooperate with them in the fight against drug," he noted, while adding that Guyana has a reputation for harbouring and protecting unsavoury persons something that is not in the best interest of the country.
Khan, who is now awaiting sentencing, admitted to charges including trafficking in narcotics, heading a criminal enterprise, witness tampering and gun running charges.
'Unanswered questions'
Trotman said enough has been revealed by both prosecution and the defence "to warrant a full fledged investigation in Guyana of all that has been revealed in the US." He pointed out that some of the information was revealed in affidavits, which have evidential value as they are sworn documents. The government should not be the only stakeholder interested in an investigation, he added, saying the judiciary, the police, the army and even the legislature should all be interested in the information coming out during case.
"Particularly we are interested in the many persons who died; we are interested in the claim by Roger Khan that he worked on behalf of the Guyana Government, the Guyana Defence Force should say we are interested in the claim that one of its officers, a senior officer in Major [David] Clarke may have been compromised during Operation Tourniquet and other operations," Trotman said.
Clarke, who is in a US jail, was expected to be a main prosecution witness in the drug trafficking and heading a criminal enterprise case had the matter gone to trial.
Trotman also noted that the US justice system is one that encourages plea bargains and as such many had wondered why the guilty plea had not come before. He was of the opinion that the "last stroke" was the seizure of the lap top computer from the office of Khan's former lawyer Robert Simels, "which took away from Khan any so called trump he thought he might had or might have been able to use- they [US government] have now neutralised that."
Last week, US officials had indicated that the same equipment, which was originally seized from Khan at Good Hope in 2002, was recovered from Simels's New York law offices. Guyana's President Bharrat Jagdeo, however, has since said that Commissioner of Police Henry Greene has assured him that the equipment is in the possession of the local police.
'Soap opera'
According to Trotman, Guyanese needed closure of the matter and he noted that in as much as the case "played out like a soap opera" it was also a constant international embarrassment to the nation. "Not only on the aspect of drug running or the operation of death squads but the whole thrust of it was that this little republic was corrupted to the core by sleaze and death and filthy money and drugs, it just gave the impression of a Guyana that was not a good place at all. So it is good that the saga has come to an end," he added.
Trotman said a major lesson to be learnt from the saga is that no private citizen should ever be allowed to wield so much power in Guyana. "Never again should any one person, who one could term a non-state actor-he is not a state activist, he is not the Commissioner of Police, he is not the Chief of Staff of the Guyana Defence Force-in no other time in Guyana should a private citizen be allowed to wield so much influence and control and assume such mythical proportions almost that he had the entire country activated…" He also stated should Khan choose to come home after he serves his time, he should help to provide answers to many questions while adding that Khan's case is an indictment of all Guyanese. "The indictment really is upon all of us for this, bringing the state of Guyana into disrepute and chaos and the government which has custodial charge over the state of affairs in my view should be held responsible," Trotman added.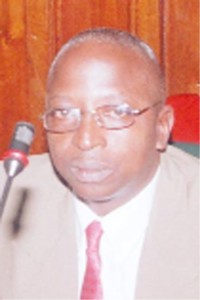 Meanwhile, Franklin said he had hoped that there would have been more revelations in the case and said an opportunity was lost to really see how deep Khan was involved with the government. Franklin said it is no secret that Khan has "rubbed shoulders" with government officials, noting that he was seen at a function drinking with a number of high ranking government officials. As a result, he said the government could not say it knew nothing of Khan. "The information chain has now been broken and it is ended as far as we know…," Franklin reflected, while pointing out that the drug fight is still on as people are suffering from the effect of drugs and drug trafficking in the country.
It is sad, Franklin said, that Guyana can't account for a large percentage of its economy as it is based on the underground and this hurts the country's relationship with donor countries while legitimate business persons are forced out of the sector because they cannot compete with drug money. "This makes it difficult for us to move ahead. It screws up our values as our young people are looking up to the drug lords and while you can talk about values and education and hard work until you are blue in the face the young people are seeing examples in the drug lords," he noted.  He said that the example in society is that the bigger drug pusher you are then the more protection you would receive and this is eroding the social fabric. "When 30 to 40% of your economy is dependent on illegal activity, what influence do you think the people involved in such activities have in this country?" he asked, "Those are the people our kids look to."
Around the Web