A GDF press release issued yesterday said that the force's military police picked up Semple, and that he is currently in detention at Base Camp Ayanganna. The release said that 21062 Private Semple of Perai Company of the GDF's Infantry Battalion had gone AWOL in 2008.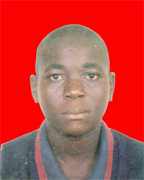 Semple had been reported missing on Friday shortly after he was picked up by three men in a white car who told his family that he was needed for army business, but subsequent efforts to locate him at Ayanganna had failed.
The army's public relations office was unable to shed any light on Semple when contacted by Stabroek News on Friday.
Desmond Semple Snr, who raised concerns about his son's disappearance in an interview on Friday, said yesterday that there was a mix-up at Ayanganna with the surname. He said that his son's name was recorded on the books incorrectly and that this had frustrated efforts to find him there.
Semple maintained that he made a thorough check at Ayanganna for his son, but no one could provide any answers. He said his son managed to call the family yesterday morning and alerted them of his whereabouts.
According to the father, the young Semple is eager to return home and is hoping to be released on Monday. He added that the young man left the army because of the treatment he was receiving, and that he has no desire to be a serving member.
On Friday, Semple was picked up by three men in civilian clothing around 10 am at his Plaisance, East Coast Demerara workplace. The men had instructed Semple to go with them saying that he was needed at Camp Ayanganna to clear his name.
The father reported that he witnessed the men taking his son away in a white car bearing no marking of the GDF and that he had protested, but the men ignored him insisting that the young man was needed for army business.
He said that the men showed no identification and merely mouthed three names quickly when pressed on who they were. According to him, his son was calm throughout the whole ordeal from the time the men picked him up at work to when they took him from his home a short distance away. The elder Semple explained that the men took his son home and forced him to search for any army gear he had with him. He found nothing after searching for a while.
Around the Web