Scores of overseas visitors are expected to come to Guyana in April as the country hosts International Qaseeda Mehfil 2009.
According to a press release the Muslim Youth League of Guyana in association with the Guyana United Sadr Islamic Anjuman and the Anna Catherina Islamic Complex (ACIC) are expected to lead the initiative.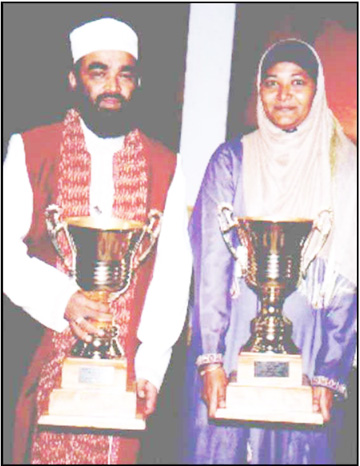 Participants and representatives are expected from Suriname, Trinidad and Tobago, the US, Canada and Holland. The Female Mehfil will be held on April 10 at 6.30 pm and the Male Mehfil will be held on April 11 at 3 pm. The closing session and presentation ceremony will be held on the latter date at 7 pm. All events will be held at the ACIC, West Coast Demerara.
Guyana last hosted the competition in 2005. Last year's event was held in Suriname.
Around the Web