A mason who allegedly broke and entered a woman's home and stole $500,000 worth in jewellery was remanded to prison yesterday when he appeared before Acting Chief Magistrate Melissa Robertson at the Georgetown Magistrate's Court.
Twenty-one-year-old Jeffery Thomas pleaded not guilty to the charge of break and enter and larceny.
It is alleged that on March 18, Thomas broke and entered the home of Olympia Sonoram and stole a quantity of jewellery, valued $500, 000.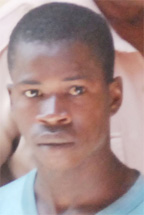 Sonoram, who was also present in court, stated that on the day in question she secured her home and left to go out and upon returning she discovered the jewellery and her husband's cell phone and IPOD missing. She stated that she raised an alarm and a neighbour informed her that Thomas and another person had been  seen leaving her home with the items. Sonoram said that when she contacted Thomas he took her to where the IPOD was lodged.
The jewellery and the cell phone were not recovered. However, Thomas stated that he was not the person who had broken into Sonoram's home and stole the jewellery, the cell phone and the IPOD. He said that the person who had done so had given him the IPOD and that  was how he ended up with it in his possession.
The magistrate subsequently ordered that Thomas be remanded to prison and that he appear back in court on April 3.
Around the Web