Judicial Manager of CLICO (Guyana) Maria van Beek says the company's dramatic move to the High Court against her came as a surprise because the channels of communication are open, and  the company or its lawyers can "easily articulate any request".
"… I am a bit surprised that the lawyers appear to be acting without any instructions from the Judicial Manager, but more importantly, that they have not communicated any concerns ", van Beek said.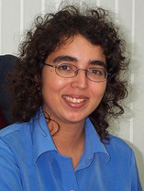 Since no court documents were served on her and there had been no prior notice of the action being filed, van Beek declined to comment on the High Court action except to say that she is surprised by the move.
She told Stabroek News yesterday that CLICO (Guyana) can either directly or through its lawyers communicate a request to her with respect to any specific action the company wishes her to take, but pointed out that the court decision to appoint her judicial manager effectively places her in control of the company.
CLICO (Guyana) is seeking to have van Beek's appointment as Judicial Manager cancelled and or the actions taken by her properly sanctioned by the court. It alleged in court papers that she has instructed Chief Executive Officer (CEO) of the company, Geeta Singh-Knight to disregard a letter of suspension issued on Monday and to remain in her office.
One of CLICO's attorneys, Roysdale Forde said yesterday that van Beek is merely managing the company, and that the Board of Directors and its shareholders retain power over the company. He asserted that judicial management does not diminish the power that inheres in the company directors, adding that they are still empowered to make decisions that affect the company, including whether to suspend Singh-Knight or keep her on the job.
Forde added that CLICO will argue its position on the power it retains, in addition to other key issues in the court when the matter comes up for hearing next Tuesday before Chief Justice (Ag) Ian Chang.
Chief Justice Chang, who is also hearing CLICO's winding-up matter, made the decision yesterday to hear the new legal matter in open court next week where it is expected that the judicial manager would be represented.
On the issue of Singh-Knight's current status in the company, van Beek said, that the former CEO plays a key role as far as historical information and relevant knowledge of the issues go. She said that Singh-Knight had been informed a while ago that her title has changed from CEO and is now that of Assistant Manager at CLICO (Guyana).
"Mrs Singh-Knight is assisting in the preparation of the report for the court by providing critical information having been in the position of CEO…she has a role to play still in the company", van Beek added.
The Judicial Manager is to return to court next month with a plan on how to move forward on CLICO (Guyana), and yesterday she commented that the report is still being prepared.
CLICO (Guyana) on Mon-day suspended Singh-Knight with immediate effect, citing decisions she made without the knowledge of the board.  The company condemned Singh-Knight's decision last week to dismiss forty full-time and three part-time staff, and a move by her instructing a staff member to remove C L Financial Chairman Lawrence Duprey's name as a signatory to local bank accounts without consulting, and or a grant of approval by the Board of Directors.
Duprey is named as a signatory on local bank accounts at Republic Bank, Citizen's Bank and the Guyana Bank for Trade and Industry.
Directors and shareholders at CLICO (Guyana) said
they found Singh-Knight's conduct reprehensible having examined her role since February when the company was placed under judicial management.
Singh-Knight was instructed in the CLICO (Guyana) letter to surrender to Director, Winston Ramalho the company vehicle which she holds in the capacity as Chief Execu-tive Officer; the company's computer which is in her possession and company documents and or files which are also in her possession.
Around the Web