A 46-year-old woman was yesterday refused bail after she pleaded not guilty to the charge of possession of narcotics when it was read to her by Magistrate Hazel Octive-Hamilton at the Georgetown Magistrate's Court.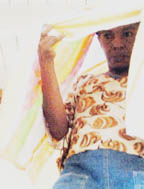 It is alleged that on March 25 at Middle Road La Penitence, Denise Skellkie had in her possession 2,606 grammes (2.6 kg) of cannabis for the purpose of trafficking.
When the defendant made her appearance she informed the magistrate that her attorney would be a bit late since he had other matters at the Wales Magistrate's Court. However, the magistrate informed the defendant that the court "cannot be held back because of the absence of a legal representative."
Attorney-at-law Basil Williams, who was in the courtroom at the time for another case, pleaded with the magistrate on Skellkie's behalf. He asked that she call the matter up again when the defendant can have her lawyer present.
Initially, Skellkie had pleaded guilty to the charge, but Williams asked her if she knew what she was doing and if she had been properly advised by her lawyer. She then changed her plea to not guilty.
She was later remanded to prison until June 29.
Around the Web