The Trinidad Sunday Express yesterday reported that forensic investigator Robert Lindquist has uncovered what is being described as an elaborate scheme within the CL Financial Group, where annuities, with attractive returns, were being sold by CLICO but that customers' monies were being funnelled for ghost services to the group.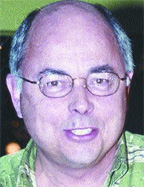 The disclosure comes amid continuing regional turmoil over the troubled network of CLICO companies and questions in George-town as to why the Guyana Government is resisting an investigation into CLICO's practices here where US$34M in funds harvested are not accounted for.
Yesterday, it was announced that three more offices of CLICO (Guyana) have been closed and these are the branches in Essequibo, Corriverton and Linden. The announcement came on the heels of more CLICO (Guyana) employees being laid off.
An advertisement in yesterday's edition of the Kaieteur News advised the public that the aforementioned offices have been closed and queries could be made at the New Amster-dam's Office or at the Georgetown Head office.
Previously, back in March, the company's two Georgetown branches in Lamaha and Irving Streets were closed.  These actions were declared to be cost cutting measures by the company's Judicial Manager, Maria van Beek. When CLICO (Bahamas) was ordered liquidated on February 24, the local company was subsequently placed under judicial management. CLICO (Guyana) invested $6.9 billion (US$34 million) in CLICO (Bahamas) which represented 53 per cent of the local company's assets. Although these investments were liquid on paper, investigations have revealed that this sum has been tied up in real estate investments that CLICO (Bahamas) had in Florida through subsidiaries.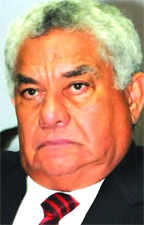 The Bahamian company was ordered wound up on April 7, by Justice Cheryl Albury, a move which makes the prospect of CLICO (Guyana) recovering its $6.9 billion dim. Justice Albury's ruling means that all of the company's assets will be sold to pay off its creditors, and the remaining assets, if any are available, will be distributed to the principals of the company.
Meanwhile, CLICO's Port-of-Spain insurance agents, the Sunday Express was told, were handed astronomical commissions to push the annuities which offered a 30 per cent return every year, far exceeding that offered by other insurance companies.
The Sunday Express said that financial records under probe have shown that large deposits were made to the Statutory Fund a month before the deadline, but the scheme began to collapse with the downturn in the economy and the slowdown in annuities sales.
The report said that Lindquist's preliminary findings have also found that CL Financial purchased Jamaican rum producer Appleton for US$370 million, some US$150 million more than its original selling price.
These revelations come on the heels of CL Financial's boss Lawrence Duprey, last Tuesday, signing off on a new agreement that sees him relinquishing all control over the group.
The Sunday Express's sources said that for former CL Financial executive chairman Duprey and his team of his advisers, signing off on the new agreement was an about turn for them as they dropped their objections to several clauses, including the right of the State to pursue criminal investigations in the event wrongdoing was uncovered.
Sources also reminded that even after Government intervened on January 30 to bail out CL Financial and after he signed a memorandum of understanding and subsequently provided a guarantee to policyholders, Duprey nevertheless went ahead with the sale of the company's stake in Clico Energy Co Ltd.
CL Financial's attempt to sell its 51 per cent interest in Clico Energy to Proman AG sparked the court action initiated by the Central Bank on Carnival Sunday (February 22), when the Central Bank obtained an injunction preventing Duprey from disposing of any CLICO-owned assets.
Meanwhile, another Sunday Express report said that local and American banks are chasing after the CL Financial conglomerate.
Central Bank Governor Ewart Williams says creditors who are owed millions of dollars by the CL Financial group are "coming now" for money owed to them, but the Port of Spain-based group cannot meet its commitments. He agreed that CL Financial's billion-dollar liabilities exceeded its substantial assets, but stopped just short of saying the insurance and energy conglomerate was flat broke.
"CL Financial now cannot meet its obligations and creditors are coming and they can't pay them," Williams told the Sunday Express at the three-day Commonwealth Caribbean Business Media Workshop at the Crowne Plaza Hotel in Port of Spain.
All of the country's commercial banks are owed money from CL Financial and its subsidiary companies in insurance, wealth management and construction. The report said that other creditors at CL Financial's doors now include American commercial banks which facilitated financing of the conglomerate's real estate properties in Florida, USA. This has led to Government's decision to institute a new board of directors to lead CL Financial.
"Creditors have recognised that they need someone to talk to," Williams told the Sunday Express, adding that this meant reconstituting the board of directors because many of the assets were owned by CL Financial and not insurance subsidiary CLICO, which the Central Bank has already rescued through an injection of about $1 billion earlier this year.
Guyana probe
On April 15, President Bharrat Jagdeo said that he has seen no evidence yet of criminality at CLICO and his government will be supporting an opposition parliamentary motion to have a criminal investigation into CLICO (Guyana) as long as it is extended to Globe Trust.
When asked if a criminal investigation would be conducted into CLICO (Guyana) in light of the findings by Judicial Manager  van Beek that the company was badly managed, Jagdeo indicated that he is willing to support such an initiative but that it would have to be extended into the affairs of Globe Trust and Investment Company Limited (GTICL). He has said nothing further on this.
Van Beek said in her report on CLICO (Guyana) , which she presented to the High Court,   that "the Directors and management of the Company operated without a basic understanding  of managing  an insurance business or pursued a strategy that has resulted in significant losses to the Company."
Speaking at the Office of the President on April 15, Jagdeo said that  so far  there has not been proof of any form of criminality at CLICO, but a case of "bad investment" . He suggested that the same could not be said about Globe Trust, where he said that Directors of that company had clearly broken the law. Observers have however pointed out that CLICO (Guyana) was clearly in breach of the Insurance Act relative to its investment overseas and continued with it despite being warned by the Insurance Commissioner.
Jagdeo stated that so far "we have not found any case of criminality at CLICO but have found cases of bad investment". He said that it was not a situation where money was taken from the public domain and can't be accounted for.  Jagdeo stated that this is different from what is happening with the Stanford Investment Bank where claims are being made that it was a Ponzi scheme and that the CDs which some people invested in were fictitious.
Around the Web