-toxicology tests to be done
Police yesterday said the cause of death of murder accused David 'Biscuit' Leander is undetermined and now hinges on the results of toxicology tests.
Leander, also known as 'David Zammett', was admitted to the Georgetown Public Hospital (GPH) on July 16 after he was suspected to have been poisoned. It was said that he had diabetes which led to kidney failure. He fell into a coma on July 22 and died shortly after.
His aunt Evelyn Estwick told Stabroek News yesterday that a post-mortem examination (PME) conducted on her nephew by Government Pathologist Dr Nehaul Singh failed to reveal a cause of death. Seven samples, according to Estwick, were taken from Leander's body and will be sent to a laboratory for toxicology tests.
The woman further said that police were initially reluctant to hand over Leander's body to relatives yesterday. A senior police officer, she said, had given orders for the body not to be released. The family's attorney, Estwick explained, intervened and some time later another senior police officer gave the "go ahead" so relatives are now in possession of Leander's remains and his last rites will be conducted shortly.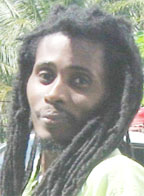 "We don't know is what cause his death and I ain't got no confidence in any results," Estwick said yesterday. "We were told that seven samples were taken from his [Leander's] body and tests will be run on them to determine whether he was poisoned."
Estwick noted that the doctor, who had been attending to Leander and had informed relatives of his kidney failure and lapse into a coma never explained what might have led to those developments. A doctor had reported that Leander suffered a blood clot in one of his feet and as such "they had to burst the bottom of his foot".  Hospital sources have since disclosed that Leander had developed gangrene in his foot.
Leander achieved notoriety when police issued a wanted bulletin for him and several other high-profile wanted men. Police had issued wanted bulletins and offered a $2 million reward for the capture of Leander, Jermaine 'Skinny' Charles, Rondell 'Fineman' Rawlins, Orlando Andrews called 'Bullet' or 'Jeffrey' of Buxton, 'Cash' of Buxton; 'Not Nice' of Buxton and 'Sonny' of Agricola.
Not another
'Kerzorkee'?
Crime Chief Seelal Persaud confirmed late yesterday afternoon that Leander's cause of death was undetermined and samples have been taken for toxicology tests.
Persaud explained that the Guyana Police Force would normally handle toxicology tests as it was within their capacity. However, if police could not conduct the tests needed then the samples would be sent to external laboratories.
Asked how long it would be before results of the toxicology tests on Leander's samples are available, the Crime Chief was unable to say. Further questioned about whether Leander's case has "echoes" of that of Mark 'Kerzorkee' Thomas,' Persaud indicated that there are "differences" in both cases and directed this newspaper to the medical practitioner who treated Leander and who would be better qualified to address such an issue [comparing medical cases].
Thomas, one of the three 'death squad' accused, died at the GPH on February 1, 2004, weeks after he was rushed to that institution. His death remains a mystery with many believing that he was murdered so he couldn't say what he knew about the death squad.
Government Pathologist, Singh, had also performed a PME on Thomas' body on February 4, 2004, but it was inconclusive like Leander's. In Thomas' case twelve samples were then taken from his body and sent to the Dade County Medical Examiner's Department in Miami, USA. The Dade County officials had tested all the samples and were still unable to ascertain what caused the man's death. Reports at the time were that poisoning was not ruled out since traces of certain drugs were found in the samples.
On the day of his demise, Thomas had reportedly fallen asleep after eating and awakened suffering convulsions and begging for a drink of water. He then crashed to the ground, breaking his arm which was handcuffed to the bed and later died. At the time, he was facing a charge along with two others for the murder of cattle farmer Shafeek Bacchus on January 5 of the same year. Thomas had collapsed at the Brickdam Police Station when he was told he was going to be charged with murder. He was rushed to the hospital.
Leander was captured during a joint services operation in Buxton that resulted in the deaths of Noel 'Baby' James who had recently been released from prison after serving a sentence for larceny and Andrews who was wanted in connection with a number of murders. Following his capture, Leander appeared in the Georgetown Magistrate's Court on November 8, 2007 charged with the murders of then Agriculture Minister, Satyadeow Sawh, his brother Rajpat Sawh, his sister Phulmattie Persaud and his security guard Curtis Robertson on April 22 that year at La Bonne Intention (LBI). Charles, who was killed along with notorious criminal Rawlins in a shoot-out with the joint services last August shortly after he escaped from the Sparendaam lock-ups, was also before the court for these murders.