Proprietor of the White Castle Fish Shop Jermaine Langevine and an employee Mark Goodridge, were yesterday jointly charged with Tuesday night's shooting outside the National Gymnasium, Mandela Avenue.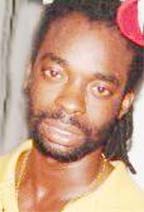 But Acting Chief Magistrate Melissa Robertson read charges for the offences of felonious wounding and discharging a loaded firearm only to Goodridge at the Georgetown Magistrate's Court, and subsequently remanded him to prison. Langevine, who was injured after the shooting in a retaliatory attack, remained a patient in the intensive care unit (ICU) of the Woodlands Hospital.
It is alleged that on September 22, Langevine and Goodridge, 31, of 59 Light Street, Alberttown, unlawfully and maliciously wounded Oriely Small with intent to maim disfigure or cause grievous bodily harm to him. On the same day also, it is alleged that Langevine and Goodridge discharged a loaded firearm at Small with intent to maim disfigure or cause grievous bodily harm to him.
Goodridge was not required to plead to the indictable charges.
Attorney-at-Law Gordon Gilhuys, who appeared for both defendants, told the court that Goodridge is being accused of an offence for which he is innocent. According to Gilhuys, Goodridge is ill due to a hip replacement he had some three years ago and as such should not be kept in prison. He said also that his client had been in police custody since Wednesday and had only been given the charges read to him on Thursday. The attorney went on to argue that Goodridge knew nothing about the incident.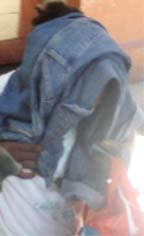 In defending his clients, Gilhuys argued that the prosecution failed to produce to the court a medical report for the virtual complainant (VC), whom he said is "a known character" and who was also hospitalised as a result of the incident.
Gilhuys stated that on the day in question Langevine was severely and repeatedly beaten in his head with a gun by the VC, and suffered a fractured skull. The lawyer said his clients were innocent of the crimes for which they stood accused while "the real perpetrator" is enjoying his freedom.
He then made an application for Goodridge to be admitted to reasonable bail on the grounds that he had no antecedents, posed no risk of flight, has a fixed place of abode and has been fully cooperating with the police in their investigations.
But the Police Prosecutor argued that on the day in question, Goodridge had discharged a loaded firearm at the VC. Despite the forceful arguments put forward by his lawyer, a visibly distressed Goodridge was remanded to prison. He was ordered to return to court on October 5.
According to reports reaching Stabroek News, in addition to the VC, four teenaged boys were also injured in the shooting incident and had to be hospitalised.
Police, in a statement on Wednesday, said that around 23:20 hrs on Tuesday, five male persons sustained gunshot injuries at the National Gymnasium, where they were attending a football final. An argument ensued between Small and Langevine, who had sponsored one of the teams in the Inter-pub football final, over a wager. Police said another man handed the suspect a gun which he fired several times into a crowd standing outside the gymnasium, resulting in injuries to the spectators.
He subsequently fled the scene. The statement added that some time later the suspect was accosted by another man who assaulted him and he was admitted to a city hospital as a result.
Around the Web