The nude body of a 49-year-old woman was discovered at her house at 132 Tain, Port Mourant, Corentyne around 11 am yesterday in a pool of blood with a gaping wound under the chin.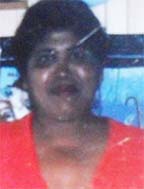 The dead woman, Chitra 'Chandra' Poonwassie appeared to have been raped and then murdered some time early yesterday morning. Police have recovered a blood-stained knife on her bed in the upper flat of her two-storey property.
Reports are that around 4 am yesterday neighbours heard the woman screaming, "Ow me buddy, lef me nah, ow me buddy lef me nah." But no one suspected anything was amiss as the woman would normally consume alcohol and "holler" in the house.
However they became suspicious later in the morning after they did not see her and informed her sister, Kawalah Dabidyol, 52 of Block 4, New Scheme, Tain.
Dabidyol told this newspaper that she got the message around 10.30 am and arrived at the scene at 11 am with her husband and made the gruesome discovery. She said her sister's nude body was partly covered with a sheet.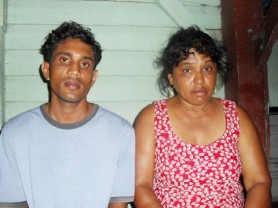 According to her she could not bear to look at the body and "me scream and run out of the room. If you see what dem do to me sister…" She said her sister's killer(s) entered the house by ripping out a board from the enclosed stairway. They then opened the door to the lower flat to escape apparently with the aid of the light from the refrigerator; the door was left standing open.
The woman said her sister had problems with some of the neighbours who entered her yard several times and "beat she with paling stave and broadside she with cutlass." The assault matters were engaging the courts.
She said her sister who lived in Canada for 10 years had even become sick because of the blows she suffered and visited the doctor only this week.
Poonwassie's son Viren Veerasammy, 28 of Ankerville, Port Mourant told Stabroek News that the neighbours had accused his mother of reporting them to the police for trafficking in illegal drugs.
Police had searched the neighbours' house and found the drugs and he was sentenced to one year imprisonment. Veerasammy said that the neighbours had threatened to kill his mother and she reported that to the police.
The man said he was returning home from church at around 12.30 pm when a cousin approached him and "asked me if I heard what is going on and I said no. My cousin paused for a while and then told me that someone went into my mother's house and murdered her."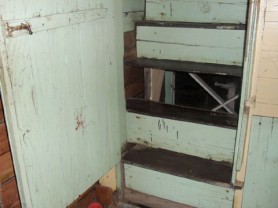 He said because of the state the body was in he was sure that more than one person attacked his mother, "because she had her size and I know she woulda fight back."
Around the Web