The Caribbean Child Support Initiative (CCSI) has charged young people to become agents of social change in their communities as 21 Rovers or home visitors in Dominica were certified in the National Council on Technical and Vocational Education and Training (NCTVET) Early Childhood Development Certificate under the theme "Moving Forward with Confidence".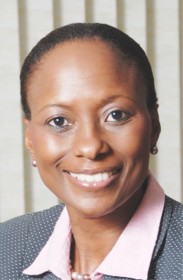 According to a PRMR Inc press release, Programme Director of CCSI Susan Branker-Lashley made the charge to the young people at the graduation ceremony. "You can see the fruits of your labour not only in terms of your NCTVET Certifications but in the changes you have made to the children and parents in the Roving Caregivers Programme…imagine the impact you could have on your country by assisting in convincing policy and other decision makers of the programme's importance," she told the gathering of sponsors, government officials and Rovers.
The Roving Caregivers Programme (RCP) is an informal early childhood education programme that seeks to reach children from birth to three years of age who do not have access to any formal childhood education.
The release said that the core of the programme was formed through early childhood stimulation and parenting education. Through the home visits by the Rovers, the developmental needs of the very young in disadvantaged conditions are addressed, the release said.
Branker-Lashley said that for the RCP to continue to be reputable and effective home visiting model and said that training must continue to be a core principle, "We therefore see the importance of training in service delivery and capacity building within the programme and aim to facilitate and support this development."
She also noted that the sustainability of the programme depends on private and public sector partnership; one such partnership is that of the National Bank of Dominica, a major contributor to RCP Dominica. Early childhood development and by extension the RCP is thought to have a positive impact on the economic and social development of a country, the release said.
The Caribbean Child Support Service Initiative (CSSI) is an early childhood development and family support programme which is aimed at strengthening the care environment for young children.
Supported by the Bernard van Leer Foundation located in the Netherlands and managed by the Caribbean Centre for Development Administration (CARICAD) based in Barbados, the CCSI is an intermediary resource programme with a sub-regional thrust to effectively introduce relevant interactive support models for parents and their young children in the Eastern Caribbean.
Other CCSI supported RCP pilots are currently in St Lucia, Grenada, St Vincent and the Grenadines and Belize and have been modelled after a similar programme in Jamaica, the release said.
Around the Web