Chief Justice (Ag) Ian Chang yesterday lifted an injunction barring three media houses from linking Office of the President (OP) Press and Publicity Officer Kwame McCoy to a controversial audio recording of alleged child solicitation after his lawyers failed to file a summons to continue the restriction.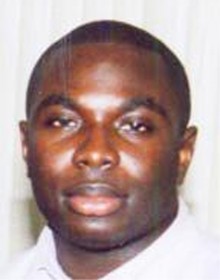 A full media entourage, some in support of their colleagues as well and others to cover the hearing, turned out yesterday afternoon to await the ruling by Justice Chang who heard the matter in chambers.
Kaieteur News publisher Glen Lall and Editor Adam Harris; Prime News Editor Julia Johnson and Capitol News Managing Editor Enrico Woolford were present with attorneys and after just ten minutes they emerged from chambers with smiling faces.
McCoy filed libel suits for damages in excess of $150 million against the three media entities, claiming they "deliberately" published inaccurate information, which suggests that he is involved in acts of sexual predation, procurement and child molestation.
He has denied being the voice on the recording, saying it was a fabrication. Later, he secured an injunction from the court restraining the media houses from further publication of materials that suggest he is engaged in acts of child molestation.
McCoy was not present at court yesterday. One of his attorneys Sase Gunraj — working in collaboration with Bibi Shadick, who was also not present — said he had no comment, but then added that there were further pleadings to be filed and that they would be done forthwith.
Attorneys Fitz Peters and Rex McKay, who represented Capitol News, said McCoy's attorneys should have filed a summons to continue the injunction but instead filed a summons to get a new injunction, causing the injunction to collapse. "So there's nothing to continue," Peters said.
Attorney Manoj Narayan along with Nigel Hughes represented Lall. Narayan explained that the injunction was returnable by a summons which was incorrectly done. In this regard, he said the Chief Justice ruled that the injunction had lapsed. He said too that the law is quite clear when it says that once a newspaper had pleaded fair comment or justification, then the injunction should not be continued. "In the alternative, the Chief Justice ruled that the interlocutory injunction, which they were seeking, should be discharged and not granted," he added.
Khemraj Ramjattan, who was also part of the legal team, pointed out that as it is there is no restraining order on newspapers, television or proprietors preventing them from publishing anything in relation to the matter as is. "However, if it is found to be libellous in the ultimate stage, they would simply have to pay damages. But you are not asked to be censorious. So you can publish," he added. He said the next step would have to be for the defence lawyers to answer statements of claim and a date would have to be set for trial on the substantive issue.
Meanwhile, in his capacity as Alliance for Change Chairman, Ramjattan was asked to pronounce on assertions by President Bharrat Jagdeo that he could not say anything since the matter was before the court and that he would have to investigate to say anything further. Ramjattan said he felt the President might have wanted to act cautiously. "As President he can act as juror… and if he believes it he can then dismiss Kwame from all public institutions…," he said.
Around the Web