The Guyana Defence Force (GDF) says that its investigations into the Hog Island boat collision that left two men dead and a ten-year-old boy missing was inconclusive.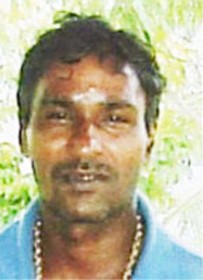 Meanwhile, the police force is yet to conclude tests to determine the origin of the paint that was found on the Coast Guard boat that persons believe was involved in the incident which left Jainarine Dinanauth, 45, and Henry Gibson, 45, dead and 10-year-old Ricky Jainarine missing. The lad is still to be found.
An investigation by the Maritime Administration Department (MARAD) had found blue paint on the Coast Guard vessel. The boat that the three persons were in was painted blue and white and police are doing some tests to determine the origin of the paint.
In a brief statement yesterday, the GDF said that its "investigations into the reported collision of small boats in the vicinity of Modder Bush Point in the Essequibo is inconclusive." In an earlier report, a Board of Inquiry had found that the Coast Guard vessel RC12 was in the Essequibo River at the time that Dinanauth and the two others were in the river. The Board of Inquiry had been convened to investigate the circumstances which led to three Coast Guard ranks being accused of abducting and robbing Bartica gold dealer Dweive Kant Ramdass and later killing him. The three ranks were charged with murder by the police.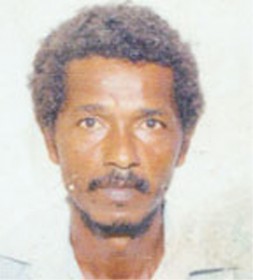 The Board of Inquiry had been instructed to speak with the families of Dinanauth and Gibson and commented that the accident occurred at a time which the Coast Guard vessel RC12 was reportedly moored at the Fort Island wharf. "It should be noted that a resupply trip was done on the said day to Parika from 16:35 to 17:55 hours, the vessel returned around the time that Mr Jainarayan's [Dinanauth] boat was on its way from Parika to Hog Island," the report had said.
Following the August 11 boat incident relatives as well as members of the public had alleged that Coast Guard ranks were involved in the incident, adding that the soldiers' boat had been dry-docked for three days afterwards. The army had strongly denied the claims. The MARAD preliminary report into the boat mishap confirmed that the army Coast Guard vessel had blue paint on its hull and recommended a forensic analysis to determine its origin.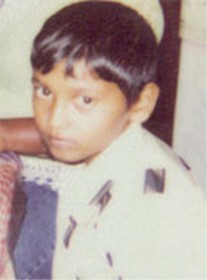 Since the accident, relatives had reported seeing green paint on the blue and white boat that the trio was travelling in at the time of the collision, suggesting that it might have collided with a Coast Guard vessel or another green boat. After the collision, there was no sign of the other boat involved in the accident and no report that its operators had contacted the authorities.
Around the Web