Six men wanted in connection with a string of recent crimes committed in Kaneville, East Bank Demerara were arrested by police yesterday afternoon at a house in Albouystown, Georgetown.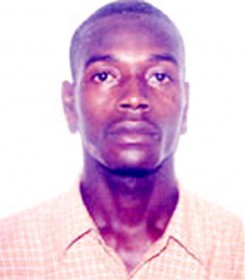 A quantity of arms and ammunition were found were also found in the men's possession. Police in a press statement issued at 10.55 pm yesterday, said that around 4.30 pm yesterday, after receiving information, they went to a house at Albert Street, Albouystown, where they arrested six men.
The suspects had in their possession one .38 Taurus revolver, one .32 Smith and Wesson revolver, along with eleven .38 and five .32 rounds of ammunition.
Two of the suspects, the police said, were wanted for the murder of Brendon Charles, the attempted murder of Krishna Persaud, and robbery under arms committed on a businesswoman at Kaneville recently.
Charges, according to the police release, will be instituted shortly.
Persaud was making a purchase in the shop at Lot 319 Third Street, Kaneville around 7.30pm on the night of September 20 when bandits attempted to rob it. He sustained two gunshot wounds in the process, one to the left thigh and the other in the region of his upper abdomen. On August 8, Charles was discovered dead in a yard in the Kaneville area with gunshot wounds and several marks of violence about his body. He was discovered dead shortly after a man went to his Kaneville home to enquire about his whereabouts.
Around the Web