A 17-year-old was yesterday charged with causing the death of a four-year-old boy by riding a motorcycle in a dangerous manner last Sunday at Agricola.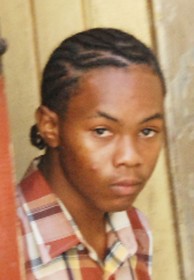 Romel Bollers, who appeared at the Georgetown Magistrates' Court, pleaded not guilty to the charges of causing death by dangerous driving, operating a vehicle that was not certified, insured or registered and failing to render assistance to an injured person after an accident, failing to stop after an accident and failing to report an accident within 24 hours. He pleaded guilty to the charge of operating a vehicle without a licence. He was remanded to prison by acting Chief Magistrate Melissa Robertson.
It is alleged that on September 20 at Brutus Street, Agricola, East Bank Demerara, Bollers rode a motorcycle that did not have a number plate affixed to it, in a dangerous manner to the public, resulting in an accident that caused the death of Satish Victor. Bollers is also accused of operating the motorcycle without having a certificate of fitness in force at the time, without being the owner of a driver's licence, without having an insurance policy with respect to third party risk and operating an unregistered motorcycle. It is also alleged that Bollers, after being involved in an accident where Victor was injured, failed to render assistance to him since he did not take him to a registered medical practitioner for medical attention as he did not stop after the accident.
The teen also allegedly failed to report the accident in 24 hours of its occurrence at a police station.
However, Bollers' attorney Basil Williams, who applied for bail unsuccessfully, said his client did everything that he could to avoid hitting Victor. He also said a post mortem report would corroborate his client's story that he was not responsible for Victor's death.
Williams said his client was proceeding "at a moderate speed" along Brutus Street on a motorcycle, while a family of about five were walking along the road and Victor suddenly ran out from behind them and into his path. He added that his client did his best to avoid colliding with the child but the "stand of the motorcycle was down and tripped the child down."
He said that the child fell and may have hit his head to a rock or something else on the road, thus causing his death. The lawyer noted that his client had mashed brakes and had stopped to render assistance to the child but an angry crowd armed with "cutlasses and sticks" attacked him and ran him out of the village.
He said that the villagers threatened to kill his client. Williams said that "my client couldn't even go back into the village afterwards because he was afraid for his life." He said that Bollers' parents had taken him into the police station sometime after the incident since they recognized the seriousness of the offences.
However, Prosecutor Kevin London stated that if Bollers was not riding then the incident would not have occurred, noting that he was an unlicensed rider. The prosecutor stated that Bollers was speeding on a motorcycle that did not have a number plate when he struck Victor who was walking east along the northern side of Brutus Street in the company of his mother. The collision resulted in Victor being thrown onto an electrical pole on the northern side of the road, where he sustained severe head injuries.
The prosecutor said immediately after the collision Bollers rode away and did not stop to render assistance to Victor. He said that an investigation into the matter was conducted and the police discovered that Bollers did not have a driver's licence nor did he have any documents for the motorcycle that was involved in the accident. He further noted that checks were made at several police stations and there was no record of Bollers making a report of the accident at any of those police stations after the accident occurred.
Victor's mother, Sushma Arjune, who was also present in court, stated that "all I want is justice fuh me son, he was de oldest of he two other brothers."
She stated that on the day in question she was holding one son in her hands, while Victor and his other brother were holding onto the bottom of her shirt as they were walking along Brutus Street. She said that she was in the corner of the road when the accident occurred. "He (Victor) didn't run over de road," she noted.
The magistrate subsequently ordered that Bollers pay a fine of $40,000 for being an unlicensed driver and that he be remanded to prison over the other offences.
The cases were transferred to Court Seven for October 9.
Around the Web