-family of missing trawler crew member
The relatives of Titus Buckery Nascimento, a member of a missing trawler crew, have accepted that one of the bullet-riddled bodies that washed up on beaches in the Essequibo River was his, as the family of another seaman has come forward fearing he may have suffered a similar fate.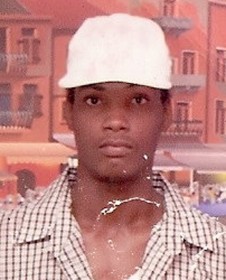 Nascimento's relatives said they have since been advised against moving the body from the area where it has been buried and they are considering opting for a memorial service.
Meanwhile, relatives of Ryan Chin, 23, of Linden, yesterday said the last time they heard from him was on Tuesday, when he told an aunt he was on a trawler "relaxing".
It is believed that Nascimento, Chin, Rickford Bannister and another man from Parika were on a trawler that has gone missing.
Chin's aunt, Lynette Bowry, told Stabroek News yesterday that she last saw him on Monday last when he wanted to have his passport "looked after". She said he had told her that the vessel he was working on was going to Trinidad. Prior to joining this trawler, he had worked at sea.
The woman explained that though Chin was from Linden he usually stayed at an aunt at Kuru Kuru, Linden/Soesdyke Highway to reduce the distance he would have to travel to work.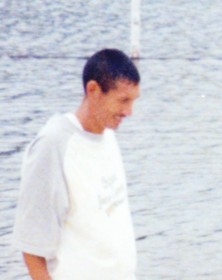 According to Bowry, Chin contacted this aunt on Tuesday morning, saying he was on the vessel. From all appearances, the two did not discuss the details of his trip.
This newspaper was told that subsequently, his mother, Charade Chin, called his cellular phone but got a beeping sound. Someone subsequently called her back from an unknown number but said nothing.
Attempts by Bowry thereafter also failed as she kept getting the beeping sound.
The woman said they were even more suspicious that Chin had been killed because his name had appeared in a daily newspaper and he was known to be on a vessel which was bound for Trinidad. She pointed out that Chin was not the type of man to not keep in touch with his relatives. Asked if they had contacted the police, she said that they tried but were unsuccessful and she was unsure who they should go to next.
She is pleading with the owner of the vessel to contact her on telephone number 444-4573 urgently, as the family needs answers to their questions. The woman said that if her nephew's body was ever found, the family wants it so that he could be given a proper burial.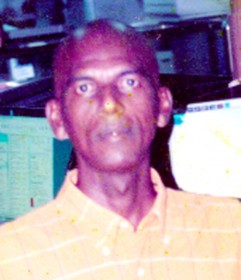 Meanwhile, Nascimento's brother-in-law Sookcharran Rickiram told Stabroek News that they were told yesterday that one of the bodies was about 5 ft 2 ins to 5 ft 3 ins in height.
He said that this corresponded with his brother-in-law's height and for them the fact that his cellular phone was found on one of the corpses in their mind, it was him. "We know is he but we can't do nothing more. Police have to do their investigations," he said.
He added that from what he has been told, the body was so badly decomposed it had started "to loose up" and as a result the family has been advised to let it remain at its present location.
The man pointed out that how it would be removed and the cost that would be involved were also factors that the family was looking at. He said what the family could do was have a funeral service at the site without removing the remains. Later, a thanksgiving service could be held.
Meanwhile, Angalene Debydial, the wife of Bannister, had not heard anything further yesterday. In tears, the woman said it was painful to just wait. She said that according to what she was told neither of the bodies found were her husband's.
On Wednesday, police said, the bodies, which bore gunshot wounds to the head, washed up on beaches at Black Rock, Wakenaam and Hamburg, Essequibo River. They were both disembowelled. Because of the advanced state of decomposition, they were buried after on-the-spot post-mortem examinations by government pathologist Dr Nehaul Singh.
One was found on Tuesday morning and the other, the following morning.
Around the Web