On October 25, Guyanese-born Anguillian Magistrate Mrs Birnie Stephenson Brooks who has been appointed a High Court judge in Dominica, will be taking up her appointment there.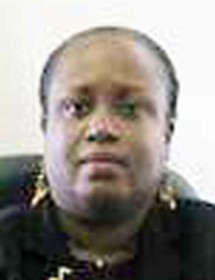 She joined the Mitchell Chambers' firm in Anguilla in 1992 and has been resident there ever since. She was also associated with and was a partner of the local firms of Webster Dyrud Mitchell and Caribbean Associated Attorneys.
Stephenson Brooks was admitted to practice in Guyana, St Kitts and Nevis, Anguilla and the British Virgin Islands. Former president of the Anguilla Bar Association and the Rotary Club of Anguilla, she is also a Paul Harris fellow which was an award recognising her service above self to the people of Anguilla.
According to a press release, Stephenson Brooks has a heart for her fellow man and a passion for helping people. The release added that her tenure as a magistrate has been marked by her respect for members of the Bar and the litigants before the court.
Stephenson Brooks is the daughter of Mrs. Yvonne Stephenson of Guyana and the late Lt Col RB Stephenson. She is married to Anguillian Keith "Chinnicks" Brooks.
Around the Web