The family of the 10-year-old boy who remains missing following the Hog Island boat mishap on August 11, has set up an account for donations and hope to be able to offer a reward for information.
Ricky Jainarine has been missing since the August 11 boat incident, which left his father Jainarine Dinanauth and his neighbour Henry Gibson both dead.
The bank account number is 84256348962 and the bank's address is 801 O'Connor Drive East York, Ontario M4B-2S7.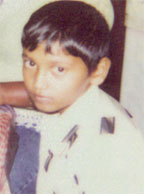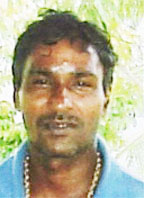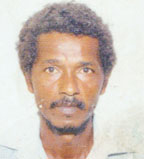 Relatives advised Stabroek News via correspondence that persons making donations in Canada should use the Swift Code TDOMCATTTOR; Institution Number 004; Branch Number: 05752;
Persons donating from the US should use the Swift Code: BOFAUS3NXXX; Institution Number: 004 Bank of America US Funds.
Salimoon Rahaman, Ricky's mother was sure he was still alive and her older son had ventured up the river on several occasions looking for him.
Since the incident, relatives and other members of the public had been suspicious that Coast Guard ranks were involved in the incident, and had claimed that the soldiers' boat had been dry-docked for three days afterwards. The army had strongly denied the claims.
But an investigation by the Maritime Administration Department (MARAD) found blue paint on the Coast Guard vessel, is suspected to have been involved in the Hog Island accident. Police are still doing tests to determine the origin of the paint.
Following the incident, there had been reports that persons had seen what had occurred on the evening of August 11. Rahaman said that one man, who reportedly said that he had seen the incident, was identified. But he was afraid to come forward to law enforcement officials. Rahaman said she had told the police at Parika about the alleged eyewitness but "they said they can't do nothing, I got to get the person to come forward."
Police had also arrested a man but he was later released.
Around the Web