The attempt on the life of former Commissioner of In-surance Maria van Beek remains unsolved and according to the Guyana Police Force the investigation is virtually stalled.
Crime Chief Seelall Persaud yesterday told Stabroek News that unless the force receives "further information" on the April 15 shooting of van Beek there will be no "movement in the investigation."
The force's dead end in the investigation comes after Persaud had told Stabroek News months ago that they knew the identity of the man who pulled the trigger of the gun that shot van Beek.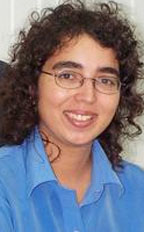 "We have the identity of the shooter and we are looking for him…," Persaud had told this newspaper. He had said the police had searched the man's abode and other places he is known to be around but he had not been found.
However, Persaud later stated that while the police had received information on a man who may have been the shooter they had to arrest that person first and carry out further investigations before it could be concluded he pulled the trigger. He said that the police had gone several times to the man's home and areas where he was known to be but they were unable to arrest him.
There has been no further information on that suspect and as such the van Beek shooting now joins the long list of unsolved crimes.
 Van Beek, who has since migrated with her family, was the Judicial Manager of the failed Clico (Guyana).
The police had arrested two men following the shooting, but when they were placed on identification parades they were not identified and the lawmen were forced to release them.
The police had also interviewed two persons in the insurance industry in an effort to elicit the motive behind the attempt on van Beek's life.
On April 15, a lone gunman had approached van Beek's car and fired a single shot just days after she had presented a report to the High Court in her capacity as Judicial Manager.  The bullet hit her in her chest and she had to be hospitalised for several days.
 According to reports, van Beek was stuck in a long line of traffic at the junction of Lombard and Leopold streets during a heavy downpour when a gunman walked up to her vehicle and fired a single shot through the driver's side window. He jumped on a waiting motorcycle parked on Leopold Street and fled.
Around the Web