A 24-year-old woman accused of falsely obtaining the sum of $805,000 from her uncle's bank account was yesterday remanded to prison when she appeared before Acting Chief Magistrate Melissa Robertson at the Georgetown Magistrate's Court.
It is alleged that on September 28 and 30 respectively, Yorshabelle Liverpool of 136 Crown Street, Queenstown obtained the sums of $350,000 and $445,000 from Demerara Bank by using a forged Demerara Bank cheque purporting to show that it was issued by Ronald Ramcharran who is the owner of the account.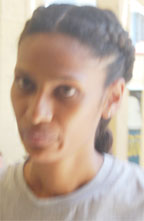 The woman pleaded not guilty to the charge of obtaining money with a forged instrument when it was read to her by the magistrate.
Attorney-at-Law Nigel Hughes who represented the defendant told the court that his client's fiancé, who has since gone missing, is the architect of the crime.
The matter was called to the bench and a lengthy discussion ensued. The defendant was subsequently remanded to prison until Thursday.
Around the Web