University of Guyana lecturer Evan Radhay Persaud has challenged the results of an investigation which found him guilty of a series of complaints levelled against him by students and is to have his appeal heard by a special committee, a source from the university said yesterday.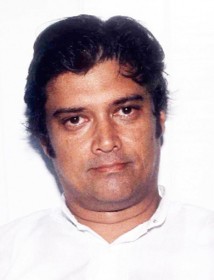 When this newspaper contacted Registrar Vincent Alexander for comment on the status of the investigation he would only confirm that Persaud has challenged the report but said he had nothing more to say on the matter.
In letters to Alexander, students alleged that Persaud victimized and intimidated them, particularly students sponsored by a mining company. One student related that on the first day in class, Persaud told them, "Leave y'all God at the [expletive] door," saying that he was God in the classroom. Further, the student charged too that most of the time spent in class was "sex talking time". The student also reported that a 2008 examination supervised by Persaud was held at a city hotel and students who opposed this were victimized.
In response to media reports UG Pro-Chancellor Prem Misir had called a press conference at which he explained the procedure when any complaint was lodged against a lecturer.
At that press conference he said the probe was at the investigative committee stage and he stressed that the committee did not determine whether the person loses his job or not, as the investigation has to go through some other stages. He explained that the UG statutes make provision for an investigation of complaints that might be made by students or anyone against a faculty member and that once the complaint is assessed and determined to have some degree of substance it would be investigated. He said in this case an investigative committee did do its work and "looked at all the pieces… and it came up with a report."  However efforts by this newspaper to follow-up the matter and the state of the investigation with Misir proved futile since he was unavailable when this newspaper telephoned his office. No calls were returned in response to messages left. Persaud has also not responded to queries from Stabroek News.
A UG source explained yesterday that the investigation into the students' complaints was completed and a report subsequently submitted to the university's council, which Misir heads, found Persaud culpable.
According to that source the Council put university statute 25 into operation which would involve the setting up of a committee to make a recommendation as to the course of action to be taken.
That committee, which has not yet been set up is to be constituted by members of the university's academic community and from persons outside the university.
The source pointed out however that Persaud has a right to challenge the report and so would be given a hearing. "It is expected that the committee would consider his appeal. There is due process and it is going through that due process," the source emphasized.
Around the Web