-to be boarded
The Island Princess which vanished before the disembowelled bodies of three of its crew members washed up here two weeks ago was spotted drifting off of Grenada yesterday and is to be boarded shortly.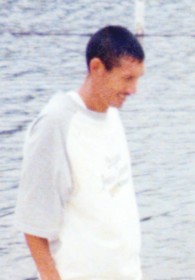 The sighting was a major break in the probe of the gruesome murders of the three men and security sources say it is more than likely that links to the drug trade will be found. Security sources say thus far there is no information on those who are aboard and it is likely that the body of the fourth crew member is aboard. It is suspected that Mahendra Singh called Sunil, Ryan Chin, Rickford Bannister and Titus Buckery Nascimento made up the crew.
A statement from the Ministry of Home Affairs yesterday said that the Island Princess had been spotted by the US Drug Enforcement Agency off of Grenada and that the Guyana Government had "authorized the state powers controlling the appropriate Maritime Task Force to enter Guyana's territorial waters in control of the apprehended vessel and to have the said vessel moored at Port Georgetown under the supervision and control of the competent Guyanese Law Enforcement Authorities".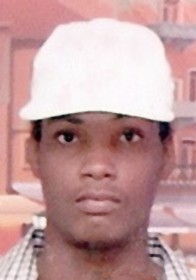 Contacted last evening, Police Commissioner Henry Greene told Stabroek News that the vessel had just been sighted and had not been boarded. Asked what time it would have been sighted, he said that he could not tell but it would have been sometime yesterday.
He explained that the vessel is "under surveillance with the intention of it being boarded". Up to press time last evening, it was unclear if this had been done.
Police had said two Saturdays ago that they were investigating the disappearance of the vessel and its crew, whose last location was given as the Essequibo River mouth on September 26 around 18:30 hours.
Local police subsequently sought the assistance of Interpol and other friendly law enforcement agencies through the DEA and had provided photographs of the vessel and other related information.
Sources yesterday told Stabroek News that the vessel was first sighted by the Dutch Royal Navy which is engaged in joint operations with several other forces in the Caribbean. The boat appeared to be simply drifting and arrangements would have to be made for boarding. Who would board would have to be worked out through diplomatic channels. Sources say that after boarding, several possibilities existed – the boat could be steered to Trinidad for the necessary examinations as Guyana does not have the requisite forensic equipment to undertake all the checks that would have to be made. The sources however say it is unclear whether Trinidad would agree to this and the vessel might still have to set sail for Port Georgetown.
The sources say it was increasingly clear that the vessel had been caught up in a drug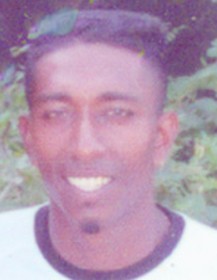 transaction which led to the violent murders of the men. Sources said the killings might have been sparked by a dispute. The bodies would have been gutted to ensure that they sank faster.
Three bullet-riddled and disembowelled bodies believed to be those of Chin, Singh and Nascimento have so far been discovered at various points in the Essequibo River. The fourth body is yet to be found and it is possibly still on the vessel.
The relatives of the men have already accepted that it is them based on items that they found on their persons; in one case a tattoo.
However, only DNA testing will determine if it is indeed them. Police had taken samples from the bodies after exhuming them last Tuesday. It is unclear where the samples are being sent and how long it will take for the results to be ready.
Yesterday, the owner of the vessel, Errol Prince was relieved that his "lifeline had been found". Ever since it vanished he had launched many searches in the areas between the Abary River and Supenaam on the Essequibo River, by boat and plane in a bid to find the cargo vessel. He however had come up empty handed. Prince had suggested that his US$200,000 vessel had been stolen by pirates who believed that there was fuel onboard.
Speaking to Stabroek News last evening the businessman said that he hadn't known about the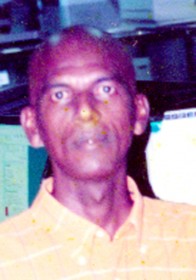 find until this newspaper contacted him.
"I am pleased about this development… We would be able to find some clues aboard", he said.
Meanwhile, Lynette Chin, a relative of Ryan Chin when contacted said that she did not wish to comment until there was confirmation.
She said that a memorial service was held for Chin in Linden yesterday.
Clueless
Ahilia Ramphal, the wife of Singh said last night that she has no idea as to who could have wanted her husband dead and why.
The still visibly grief-stricken young woman related to this newspaper from her home that Singh, 24, had only been on the vessel for about two days when she got the news that he was murdered and badly disfigured.
She said that though persons had described her husband as one of the dead men, she was still in some amount of doubt.
The soft-spoken Ramphal said that it was not until she decided to travel to Hamburg, Essequibo and identified her husband that she accepted and believed that he had indeed died.
She said that the body was immediately buried after being found because of the badly decomposed state in which it was, adding that it had to be exhumed for her to positively identify it.
She has since said also that someone has been answering her husband's phone whenever she calls the number and would hang up.
The dead seaman has left behind a six-month-old baby girl, Latchmine Danraj.
Around the Web