On October 16 the GRDB reported almost 46 percent of harvesting for the second crop has been completed and figures have shown an increase in yield which means more market options will have to be made available to farmers. General Manager of the GRDB Jagnarine Singh on Thursday told Stabroek News that significant losses have not been suffered this crop and the GRDB has already located markets.
An additional 10,000 (rounded figure) hectares, compared to the 60,200 hectares sown during the first crop, have been cultivated this crop. Over 350,000 tons of rice, Singh said, is expected to be produced at the end of this crop and this, according to Singh, will contribute to "a record production" this year.
A harvesting report prepared by the Extension Division of the GRDB listed harvesting figures as at October 16. The report said 45.9 percent of the 70,538 hectares cultivated countrywide had been harvested up to that date. One hectare (equivalent to 2.47 acres) yielded a high of 84 (rounded figure) bags and a low of 47 (rounded figure) bags so far this crop.
Just over 13,000 hectares were planted in Region Two (Essequibo) and more than half has already been harvested. Wakenaam, Leguan and West Demerara in Region Three have harvested over 50 percent of the 7, 600 (rounded figure) hectares cultivated this crop. Hog Island, usually among the Region Three producers, did not cultivate its targeted 122 hectares this crop.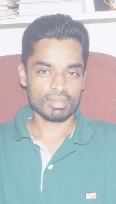 General Secretary of the Guyana Rice Producers Association (GRPA) Dharamkumar Seeraj recently explained that the lone Hog Island farmer was unable to plant because the recent severe heat made the only available source of irrigation too risky. Seeraj explained that Hog Island depends on the Essequibo River for its irrigation needs and because of the "dry weather" it was feared that the water had become "too salty" for it to be used on the rice.
"There is only one farmer on Hog Island," Seeraj reported, "and it would've been too risky for him to plant because after the recent dry weather he feared that the water had become too salty to use for the crop's irrigation needs."
Meanwhile, Region Four which includes the Baiboo/Cane Grove and Golden Grove/Mahaica areas cultivated just over 3,000 hectares this crop; the lowest countrywide, and had, up to October 16, harvested almost two thirds of their crop. Frontlands and Black Bush Polder, the Region Six producers, are yet to haul in half of the 19,017 hectares they cultivated, second to Region Five which cultivated the most land this crop.
Region Five, which includes the Mahaica, Mahaicony, Abary and West Berbice areas and had seen a dip in production earlier this year after it was affected by flooding due to heavy rainfall, prepared and sowed 27,700 hectares of rice this season at a yield of 74 bags per hectare. So far almost 10,000 hectares have been harvested. Singh said that since harvesting was started in September there has been no significant losses and with the good weather all is expected to go smoothly.
The Ministry of Agriculture and the Mahaica, Mahaicony, Abary (MMA) Scheme, Singh said, have since taken steps to help farmers in the Region Five "safeguard" their crops from disasters like the one which dampened their production earlier this year. Embankments, according to the GRDB General Manager have been raised and excavators have been provided in those areas to clear out trenches as well as other drainage sources.
Singh also reported that weather conditions have been good so far and noted that the recent "heat wave" experienced in parts of the country did not affect the rice industry. In fact, Singh said that grain filling was occurring during the weeks of extra sun which was much needed for the increased photosynthesis occurring in the plants.
"We have seen an increase in yield this crop," Singh stated, "and we have not suffered any losses…the GRDB is currently in the process of securing additional markets for farmers but prices remain the same as they were last crop."
Price and Profit
The increase in production has not brought an increase in paddy prices. Last season farmers, citing their many expenses, had demanded a higher price ($4,000) for their paddy. These demands were never met.
The GRPA General Secretary, Seeraj, told this newspaper that currently farmers are receiving between $2,200 and $2,900 for a bag of paddy. The GRPA, according to him, was paying farmers $3,000 for a bag which is the highest price currently available this crop.
Farmers, according to Seeraj, are getting from $2,200 to $2,500 for bag of lower grades of paddy while higher grades are fetching of price of almost $2,900. Before harvesting, Seeraj said, farmers were expecting a price of $2,500 for a bag of paddy.
The government recently tied up a 50,000-tonne rice deal with Venezuela and it is yet unclear how the average farmer will benefit from any price increases.
Last crop's concerns had been raised by several groups of farmers who said that they were not earning enough to continue planting. Expenses, they had said, were slowly crawling towards their profit margin. Beni Sankar, a rice farmer and miller, in a letter to Stabroek News (published on September 19, 2009) while noting the problems being faced in the industry said that a closer look should be taken at the situation. Sankar went on to outline an example highlighting the earnings of rice farmers.
In his letter Sankar said, "At present the minimum wage is $35,000 per month, that is $420,000 with benefits per year. Therefore a farmer has to cultivate 14 acres of land to obtain the minimum wage without benefits. There are not many farmers who cultivate this amount of land, and although the farmers with these small acreages have a lot of time on their hands, often they cannot get other forms of employment to augment their income. We all know that $35,000 per month is insufficient for one to subsist on and sustain a family; maybe $75,000 per month would be, since this is $900,000 per year. However, to earn this a farmer would have to farm a minimum of 30 acres."
A copy of Sankar's letter was shown to the GRDB General Manager, Singh. He dismissed the letter saying that Sankar was "playing with numbers". He did not say however what was being done to help those farmers unable to plant at least 30 acres to supplement their income.
Singh explained that any farmer planting 14 acres of rice will have lots of time on his hand. However, in a recent project at Black Bush Polder the GRDB had advised farmers with 14-acre plots to plant 11 acres of rice and 3 acres of cash crops. Planting, the General Manager noted, can be a very "back breaking job" but the 11 acres/3 acres combination was enough to provide a reasonable income for the farmer.
"Farmer farming 14 acres of rice," Singh explained, "should do something else because this will leave a lot of time on their hands and too much time to do nothing leads to social disorders."
Farmers, Singh advised, should use their time well and absorb the message of diversification being spread by the Ministry of Agriculture currently. "Not because you're out of work it means you can't find work to do", the GRDB official stated and said that there is nothing stopping small scale rice farmers from extending their operations by cultivating vegetables like bora, boulanger, squash and fruits like watermelon.
Around the Web